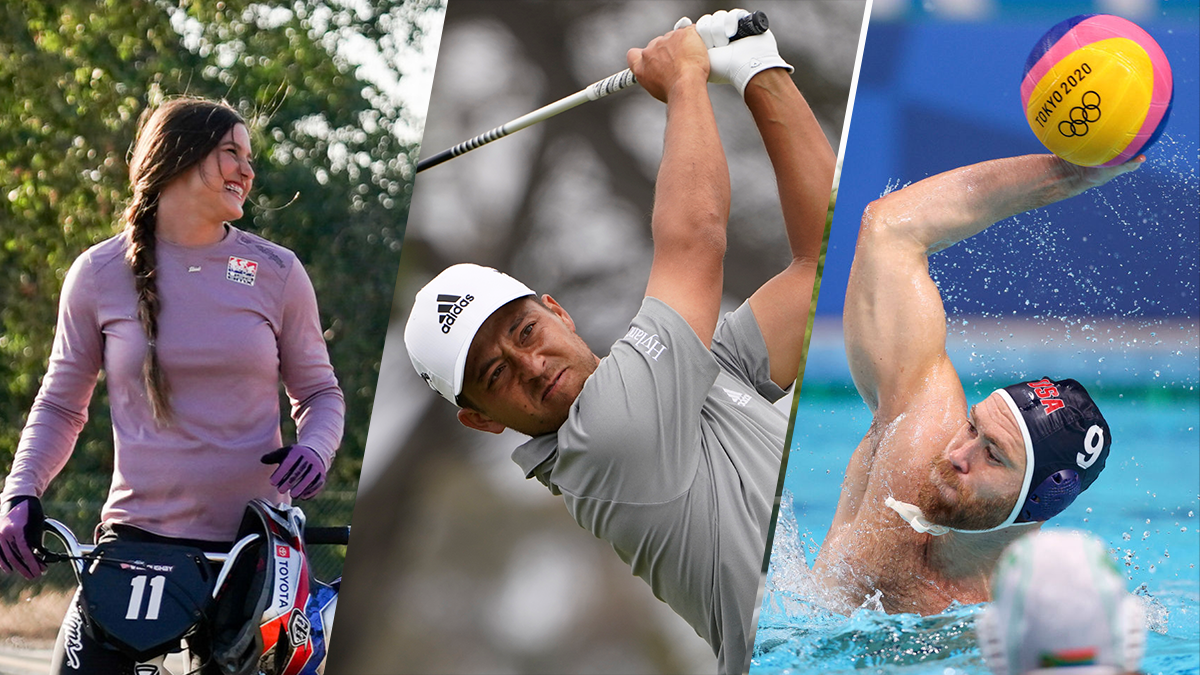 Olympics 2021: Day 6 Medal winners, Updates, Highlights Results from Tokyo games.
Australia's swimming and rowing stars equalled our nation's all-time record with three gold medals in a day on Wednesday before the medal rush continued on Thursday.
The biggest story of Olympic competition so far is the status of Simone Biles. After stumbling and eventual removing her self from the team final, Biles has now withdrawn from Thursday's all-around competition as well in order to "focus on her mental health." Biles will be replaced by Jade Carey, who finished ninth in qualifying.
Artistic Gymnastics
Women's All-Around Final
Gold Medal --- USA --LEE Sunisa
Silver Medal --- BRA -- ANDRADE Rebeca
Bronze Medal --- ROC-- MELNIKOVA Angelina
Baseball
South Korea 6 - 5 Israe
Basketball
Women's Preliminary Round Group A ----
Canada 74 -- 53 Republic of Korea , Spain 85 -- 70 Serbia
Men's Preliminary Round Group C
Slovenia 116 -- 81 Japan
Spain 81 -- 71 Argentina
Canoe Slalom -- women's final
Gold Medal --- AUS -- FOX Jessica
Silver Medal ---- GBR -- FRANKLIN Mallory
Bronze Medal --- GER-- HERZOG Andrea
Fencing
Women's Foil Team Bronze Medal ----- United States 23 -- 45 Italy 45
Women's Foil Team Gold Medal ---- ROC 45 -- 34 France
Judo
Men -100 kg - Gold Medal ---- JPN WOLF Aaron def... Chu Guham KOR
Women -78 kg - Gold Medal ---- FRA -- MALONGA Madeleine def...... JPN HAMADA Shori
Rowing
Men's Pair Final A
Gold Medal --- Croatia, Silver Medal ---- Romania, Bronze Medal ---- Denmark
Women's Pair Final A
Gold Medal --- New Zealand, Silver Medal ----- ROC, Bronze Medal --- Canada
Men's Double Sculls Final A
Gold Medal ---- Ireland, Silver Medal ---- Germany, Bronze Medal ---- Italy
Women's Double Sculls Final A
Gold Medal ---- Italy, Silver Medal --- France, Bronze Medal --- Netherlands
Shooting
Trap Women's Final Gold Medal ----- SVK -- REHAK STEFECEKOVA Zuzana
Trap Men's Final Gold Medal ---- CZE -- LIPTAK Jiri
Swimming
Men's 800m Freestyle Final Gold Medal ----- USA FINKE Robert
Silver Medal --- PALTRINIERI Gregorio, Bronze Medal --- ROMANCHUK Mykhailo
Men's 200m Breaststroke Final Gold Medal ---- AUS -- STUBBLETY-COOK Izaac
Silver Medal --- NED --KAMMINGA Arno, Bronze Medal FIN -- MATTSSON M
Women's 200m Butterfly Final Gold Medal ---- CHN-- ZHANG Yufei
Silver Medal --- USA -- SMITH Regan, Bronze Medal --- USA-- FLICKINGER Hali
Men's 100m Freestyle Final Gold Medal ---- USA -- DRESSEL Caeleb
Silver Medal --- AUS-- CHALMERS Kyle, Bronze Medal ----- ROC--KOLESNIKOV
Women's 4 x 200m Freestyle Relay Final
Gold Medal ---- China, Silver Medal ----- United States, Bronze Medal ---- Australia