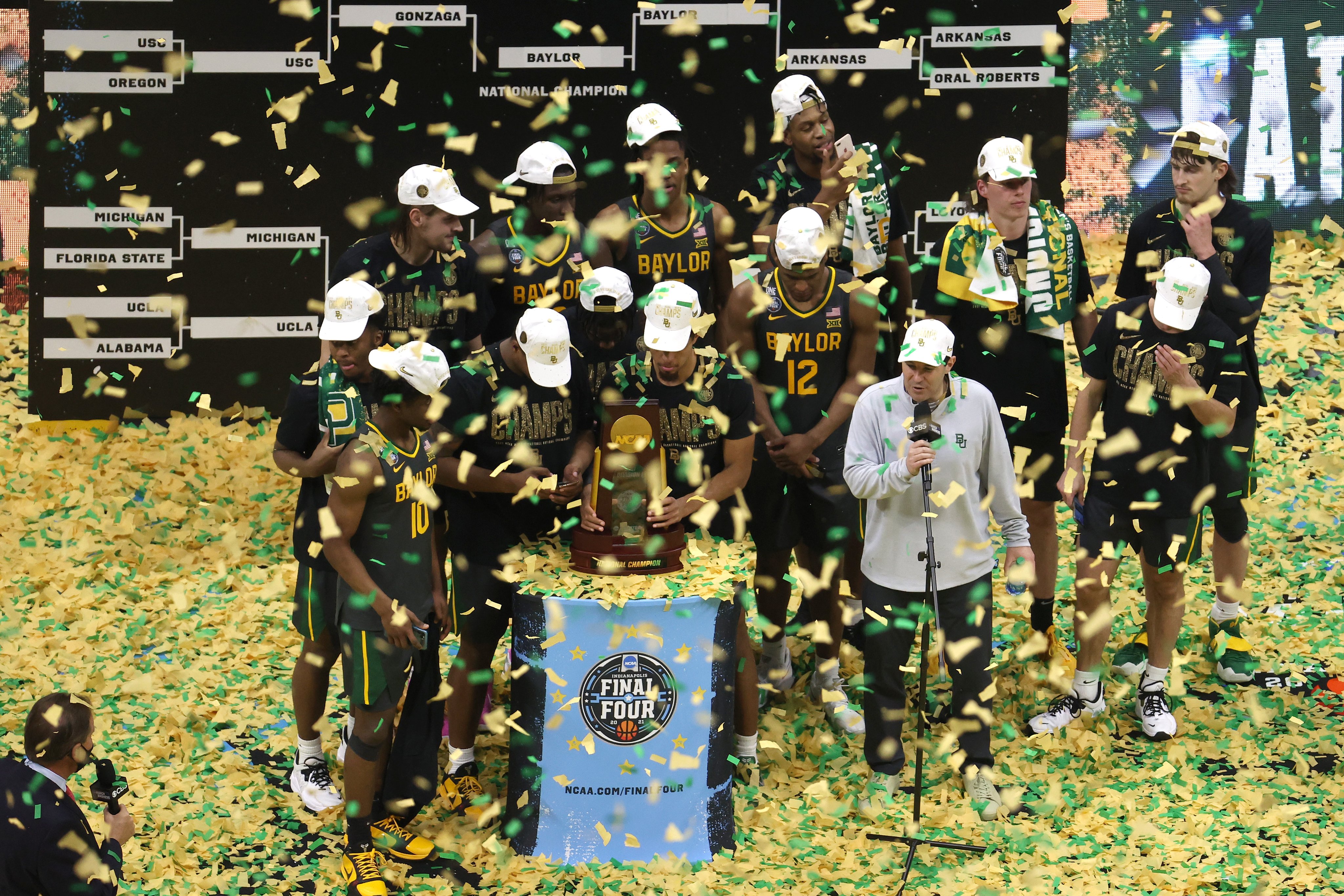 Baylor defeats Gonzaga 86-70 to capture the program's first ever NCAA Men's National Championship 2021!
Baylor is on top of the college basketball world, winning its first national championship 2021 title takes down perfection & undefeated team Gonzaga.
All-American guard Jared Butler had 22 points and seven assists along with MaCio Teague had 19 points for the Bears in 86-70 victory Monday night. His backcourt mates did plenty as well.
Indiana is still the last undefeated national champion, back in 1976.
Baylor 1st Ever 2021 NCAA Men's basketball National Championship title, Best Stats.
Gonzaga's first loss in 32 games this season — 36 dating to 2019-20 — leaves Indiana's 1975-76 team as the last to go undefeated. If Scott May, Quinn Buckner and the rest of coach Bob Knight's team were keeping champagne cold to celebrate — a la the perfect '72 Miami Dolphins — they could've uncorked it by halftime.
Butler is the first player in a national championship game with at least 20 points and seven assists since Carmelo Anthony for Syracuse in 2003.
But it was Baylor, not Suggs, jumping on top of the scorer's table and cheering for the fans. And those were the Bears cutting down the nets.
This marked the culmination of an 18-year rebuild, the likes of which no program has ever seen.
Drew took over a roster with only seven scholarship players and a team staring at years of NCAA probation in the wake of the murder of player Patrick Dennehy by a teammate in 2003. The Bears won only 21 games over Drew's first three years.
It took a lot of imagination and more than a little faith to believe a day like this might happen.
It took the same thing to hang a loss on the Bulldogs.
More AP college basketball: https://apnews.com/hub/College-basketball