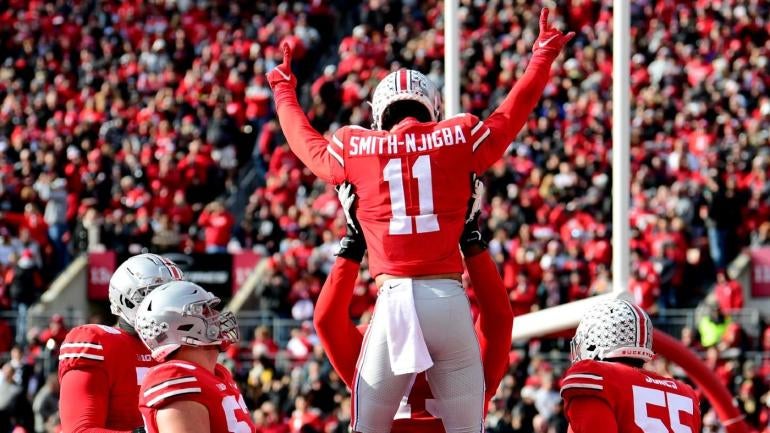 AP Top 25 poll: Ohio State leaps over Alabama and Cincinnati for No. 2 in new college football rankings.
After Sunday's balloting, the AP voters have Georgia still the unanimous No. 1, but the Buckeyes have jumped from No. 5 all the way to No. 2 in the new poll.
Ohio State is followed by Alabama at No. 3 and Cincinnati at No. 4, with each team giving up one spot in the poll because of the Buckeyes notable leap. Notre Dame moved up to No. 5, followed by Michigan, Oklahoma State, Ole Miss, Baylor and Oklahoma to round out the top 10.



Check out the full AP Top 25 poll below:



Georgia (62 first-place votes)

Ohio State

Alabama

Cincinnati

Notre Dame

Michigan

Oklahoma State

Ole Miss

Baylor

Oklahoma

Oregon

Michigan State

BYU

Texas A&M

UTSA

Utah

Iowa

Wisconsin

Houston

Pittsburgh

Wake Forest

San Diego State

Louisiana

NC State

Arkansas


Others receiving votes: Clemson 101, Mississippi State 44, Penn State 26, Appalachian State 24, Kentucky 10, Purdue 3



____