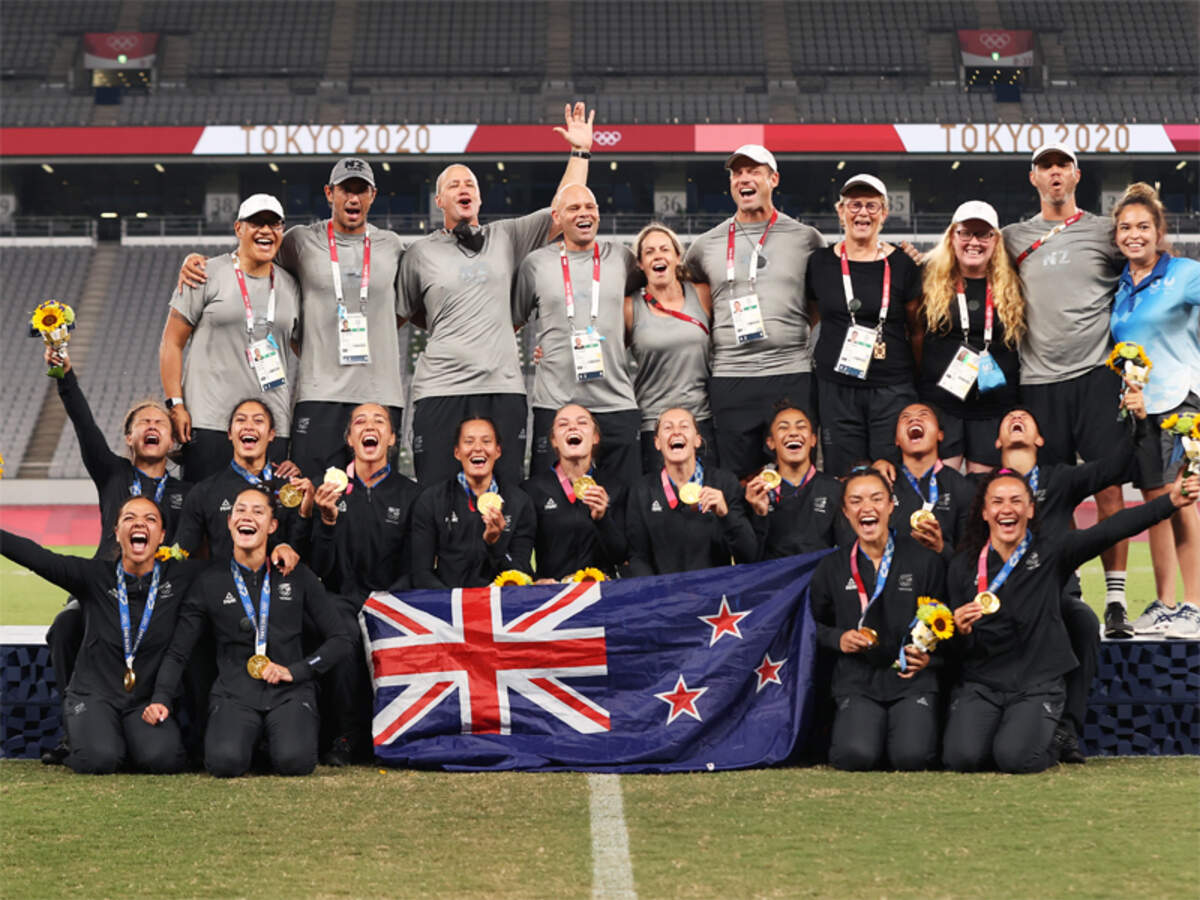 New Zealand beat France to win gold medal in 2020 Olympics women's rugby Sevens.
New Zealand claimed their first ever gold medal in Olympic Rugby Sevens with a 26-12 victory over France in the final of the women's competition at Tokyo Stadium on Saturday.
New Zealand won the silver medal at the Rio 2016 Olympics, and another silver in the men's competition in Tokyo.
Kiwi's got their reward when captain Sarah Hirini released the speedy Michaela Blyde to score the opening try.
But France hit back through Caroline Drouin as she raced through an uncharacteristically large hole in the Black Ferns' defence for an unconverted score.
Anne-Cecile Ciofani kept France in the contest with a try after two minutes of the second half, but New Zealand restored their 14-point advantage when Tyla Nathan-Wong crossed between the posts.
It is a second successive fourth-place finish at the Olympics for the British women after they also lost the bronze-medal match in 2016.