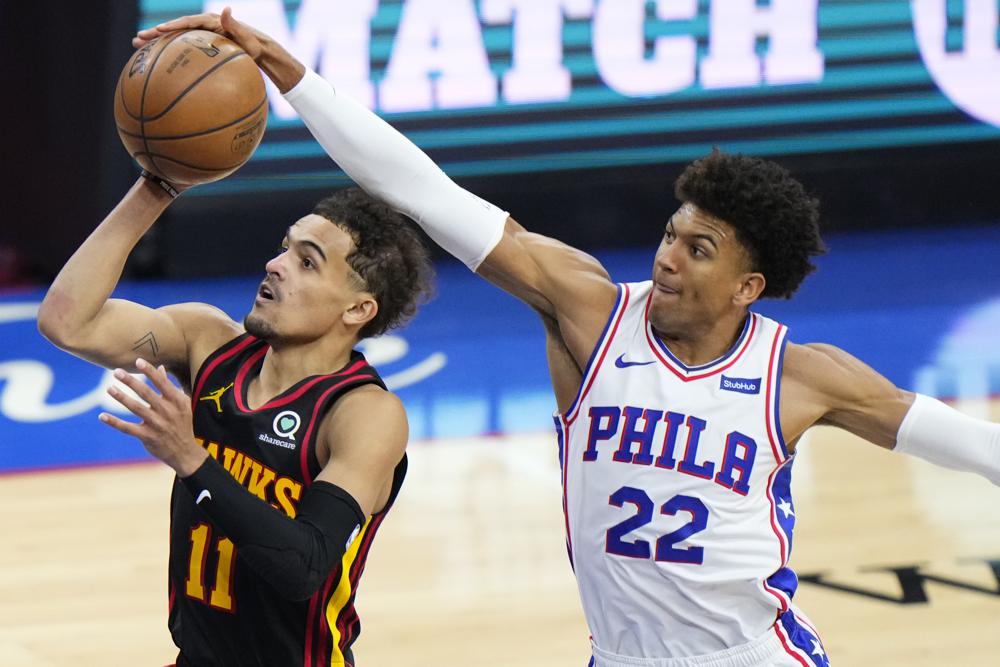 NBA Playoffs 2021: Hawks get past 76ers head to East finals after Game 7 win.
Trae Young ripped off Philadelphia 76ers from the first Game 7 road victory in Hawks history.
Young made a late 3-pointer and scored 21 points to help Atlanta win for the third time in the series in Philadelphia, a 103-96 victory over the top-seeded 76ers on Sunday night in Game 7.
The Hawks will open their first East finals since 2015 against the Bucks on Wednesday night in Milwaukee.
Atlanta had been 0-9 in Games 7s on the road.
John Collins, who had 14 point and 16 rebounds.
Young shook off an otherwise off night from the floor — 5 for 23 — and kept shooting until he hit that 3 for a 93-87 lead with 2:31 left.
Kevin Huerter sealed the win with three free throws.
Embiid had 31 points, 11 rebounds and eight turnovers playing with a meniscus tear in his right knee.
This marked only the second year since 1973 — when the NBA began seeding for the playoffs by conference — when neither No. 1 seed will make the conference finals. West No. 1 seed Utah was eliminated by the Clippers.
Thanks to...
More AP NBA: https://apnews.com/hub/nba