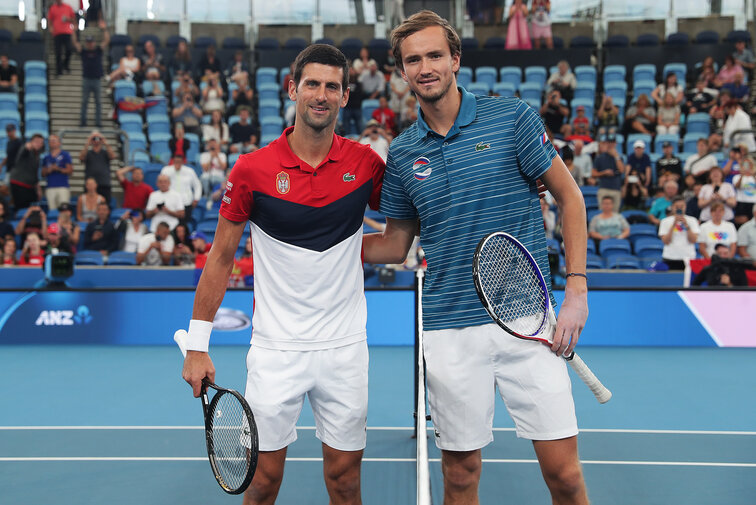 Australian Open Final 2021: Daniil Medvedev will meets Novak Djokovic in AusOpen.
Daniil Medvedev has another shot at winning the first Grand Slam title since beating Stefanos Tsitsipas to the Australian Open final.
The in-form Russian won 6-4 6-2 7-5 against the Greek fifth seed of Tsitsipas, winning his 20th win in a row.
Medvedev strives again to become Russia's first major male champion since 2005.
Fourth seed Medvedev, 25, will contest his second major final when he meets Novak Djokovic on Sunday (08:30 GMT).
Medvedev has won three of his last four meetings, but facing the 33-year-old Serb in the Australian Open final – in which he has a 100 percent winning record – should be a different proposition.
Again that proved to be the case against a frustrated Tsitsipas, who has now lost six of their seven meetings.
The reigning ATP Finals champion defeated Tsitsipas, 22, to earn his 12th consecutive win over a top-10 rival.