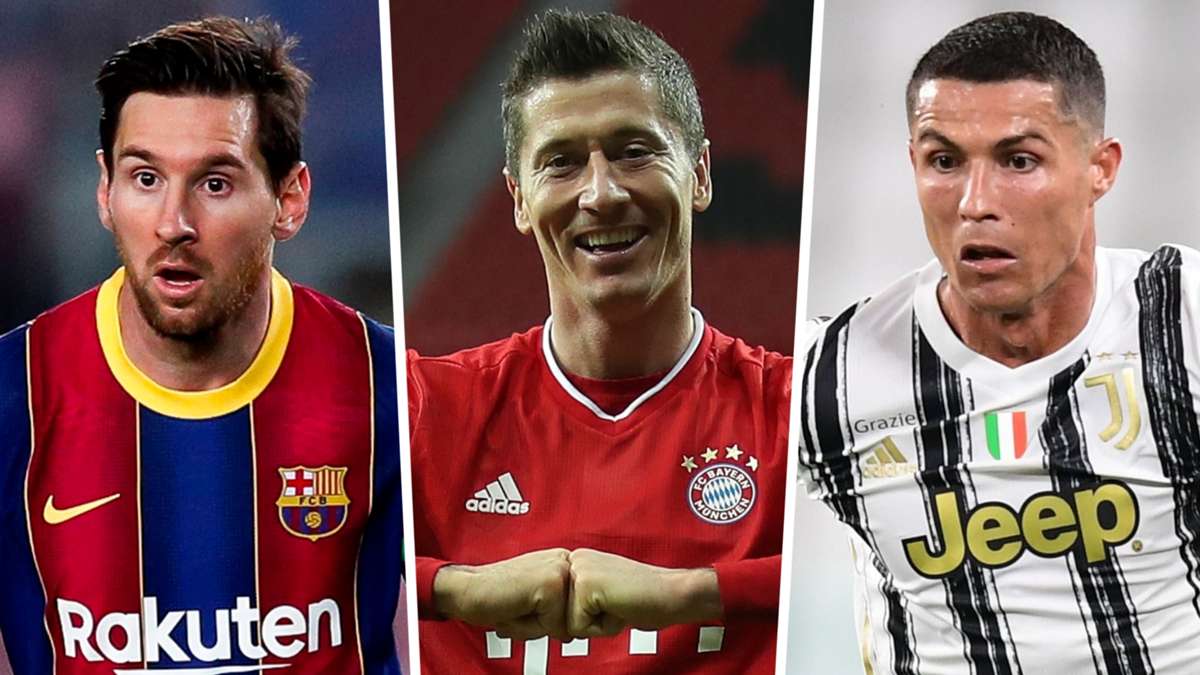 Golden Shoe 2020-21: Lewandowski, Ronaldo European Football top scorers list.
Cristiano Ronaldo, Lionel Messi, or Robert Lewandowski or Mbappe - who will come out on top goalscorer this season 2020-21.?
The race for the 2020-21 Golden Shoe is on as the best strikers from across Europe.
Top goalscorers from across Europe's top leagues: Golden Shoe 2020-21 standings.
#1 Robert Lewandowski | Bayern Munich | 26 goals (52)
#2 Andre Silva | Eintracht Frankfurt | 18 goals (36)
#3 Cristiano Ronaldo | Juventus | 18 goals (36)
#4 Mohamed Salah | Liverpool | 17 goals (34)
#5. Erling Haaland | Borussia Dortmund | 17 goals (34)
#6 Romelu Lukaku | Inter | 17 goals (34)
#7 Lionel Messi | Barcelona | 16 goals (32)
#8 Luis Suarez | Atletico Madrid | 16 goals (32)
#9 Kylian Mbappe | PSG | 16 goals (32)
#10 Bruno Fernandes | Man Utd | 15 goals (30)