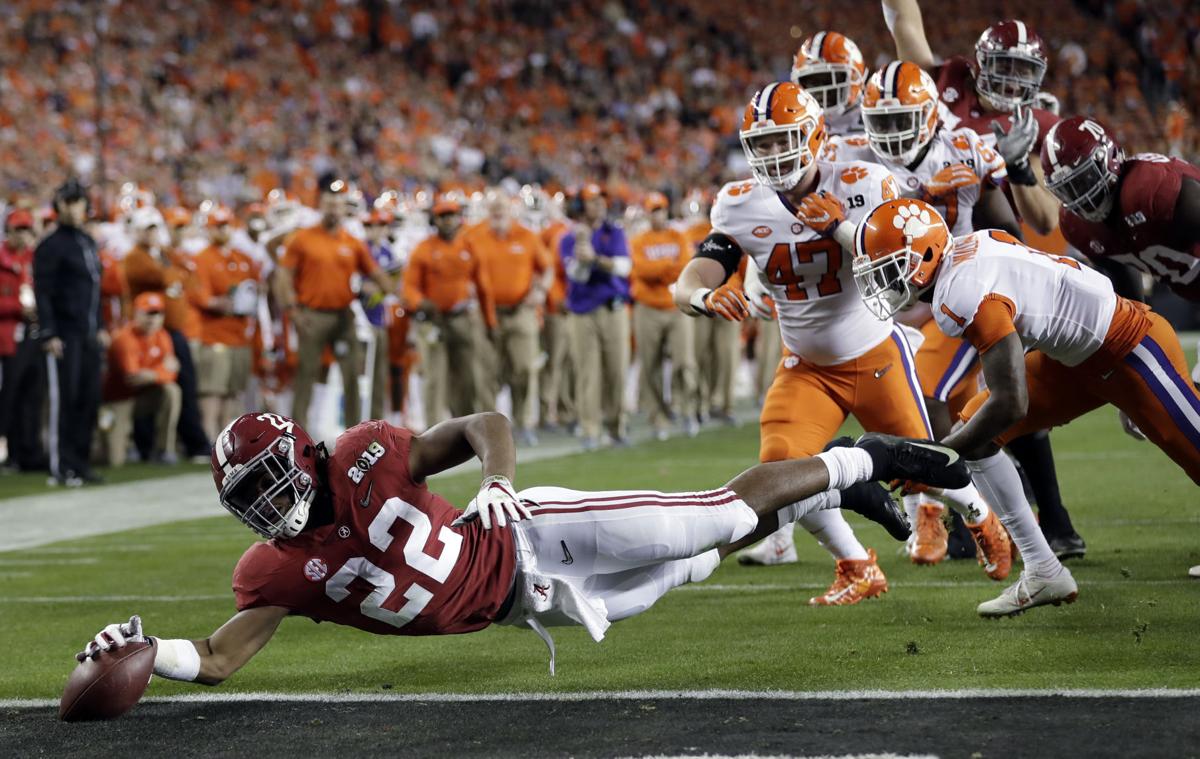 College Football Playoffs Bowl Games Schedule dates, future sites announced through 2026.



The College Football Playoffs (CFP) has announced the Dates of New Year's Six Bowl games, like Peach Bowl, Cotton Bowl, Orange Bowl, Fiesta Bowl, Rose Bowl, Sugar Bowl & their Semi-Final games Along with their CFP National Championship Final schedule dates for Six seasons from the 2020-21 season to 2025-2026 season.


The schedule & dates and kickoff times of the 2020-21 season had already been announced.











The College Football Playoff matches the No. 1 seed vs. No. 4, and No. 2 vs. No. 3 in semifinal games that rotate annually among six bowl games – the Goodyear Cotton Bowl, PlayStation Fiesta Bowl, Chick-fil-A Peach Bowl, Capital One Orange Bowl, Allstate Sugar Bowl and Rose Bowl Game presented by Northwestern Mutual.


The Cotton Bowl will host playoff semifinals on New Year's Eve in 2021 and on Dec. 28, 2024. The Fiesta and Peach bowls will each host semifinals on New Year's Eve in 2022, and again on Dec. 27, 2025. Each of the three bowls will be featured once on New Year's Day under the newly released schedule (Peach during the 2020-21 season, Fiesta in 2021-22 and Cotton in 2023-24). Those games will not be semifinals.




College Football Playoffs Bowl games Schedule dates, future sites 2020 - 2026.



2018-19


Saturday, Dec. 29 -- Peach Bowl, Cotton Bowl semifinal, Orange Bowl semifinal

Tuesday, Jan. 1 -- Fiesta Bowl, Rose Bowl, Sugar Bowl

Monday, Jan. 7 -- CFP National Championship in Santa Clara, California



2019-20



Saturday, Dec. 28 -- Cotton Bowl, Fiesta Bowl semifinal, Peach Bowl semifinal

Wednesday, Jan. 1 -- Orange Bowl, Rose Bowl, Sugar Bowl

Monday, Jan. 13 -- CFP National Championship in New Orleans



2020-21



Wednesday, Dec. 30 -- Cotton Bowl

Friday, Jan. 1 -- Peach Bowl, Rose Bowl semifinal, Sugar Bowl semifinal

Saturday, Jan. 2 -- Fiesta Bowl, Orange Bowl

Monday, Jan. 11 -- CFP National Championship in Miami Gardens, Florida



2021-22



Thursday, Dec. 30 -- Peach Bowl

Friday, Dec. 31 -- Cotton Bowl semifinal, Orange Bowl semifinal

Saturday, Jan. 1 -- Fiesta Bowl, Rose Bowl, Sugar Bowl

Monday, Jan. 10 -- CFP National Championship in Indianapolis



2022-23

Friday, Dec. 30 -- Orange Bowl

Saturday, Dec. 31 -- Fiesta Bowl semifinal, Peach Bowl semifinal

Monday, Jan. 2 -- Cotton Bowl, Rose Bowl, Sugar Bowl

Monday, Jan. 9 -- CFP National Championship in Inglewood, Los Angeles CA.



2023-24

Friday, Dec. 29 -- Peach Bowl

Saturday, Dec. 30 -- Fiesta Bowl, Orange Bowl

Monday, Jan. 1 -- Cotton Bowl, Rose Bowl semifinal, Sugar Bowl semifinal

Monday, Jan. 8 -- CFP National Championship in Houston, TX.



2024-25



Saturday, Dec. 28 -- Peach Bowl, Cotton Bowl semifinal, Orange Bowl semifinal

Monday, Dec. 30 -- Fiesta Bowl

Wednesday, Jan. 1 -- Rose Bowl, Sugar Bowl

Monday, Jan. 6 -- CFP National Championship (site TBD)



2025-26



Saturday, Dec. 27 -- Cotton Bowl, Fiesta Bowl semifinal, Peach Bowl semifinal

Tuesday, Dec. 30 -- Orange Bowl

Thursday, Jan. 1 -- Rose Bowl, Sugar Bowl

Monday, Jan. 5 -- CFP National Championship (site TBD)