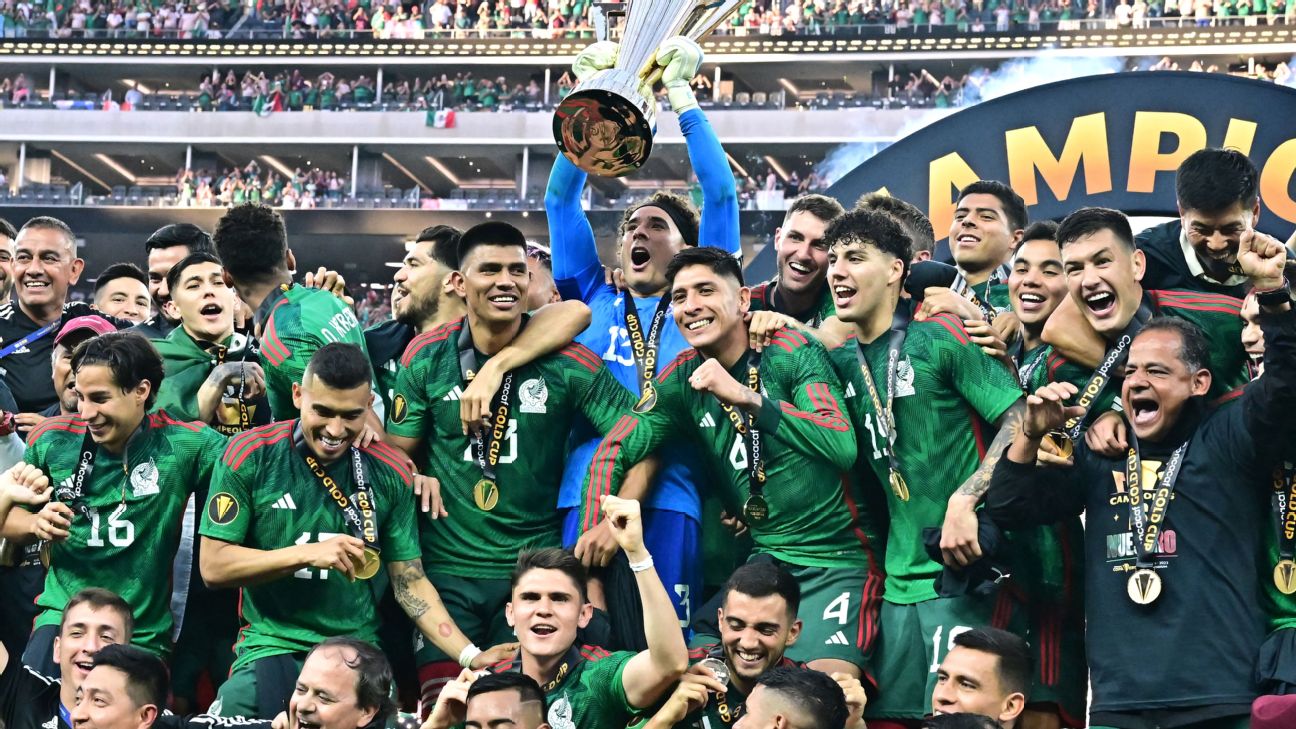 Mexico beats Panama 1-0 to win the 2023 CONCACAF Gold Cup final by Giménez scores 88th-minute goal





Eight months and two coaches after Mexico crashed out of an embarrassing Qatar World Cup.

El Tri has reversed its fortunes with stunning speed, and its winning goal at SoFi Stadium came on an end-to-end play that was every bit as dramatic.



Late substitute Santiago Giménez scored after an electrifying sprint in the 88th minute, and Mexico won the Gold Cup for the record ninth time with a 1-0 victory over Panama.

After Edson Álvarez slid to block Iván Anderson's cross in the Mexico penalty area, Orbelín Pineda dribbled away and made a tremendous pass into the center circle.

Giménez, the 22-year-old Feyenoord forward, dribbled past Harold Cummings and outraced Cummings and Fidel Escobar into the penalty area.








Giménez scuffed a bouncing left-foot shot over goalkeeper Orlando Mosquera for his fourth goal in 18 international appearances and his second of the tournament.

After Mexico was eliminated in the group stage of the World Cup for the first time since 1978, El Tri rebounded with an excellent tournament under interim coach Jaime Lozano,



Mexico, which allowed just two goals in its matches, has won the CONCACAF Gold Cup tournaments than all other nations. The U.S. has won seven Gold Cup titles and Canada one title in hand.

Giménez's heroics ended an inspiring Gold Cup run by Panama, which upset the U.S. in the semifinals to earn its third appearance in the final.

Panama also lost the Gold Cup final in 2005 and 2013, both to the U.S.







________

apnews.com/hub/soccer