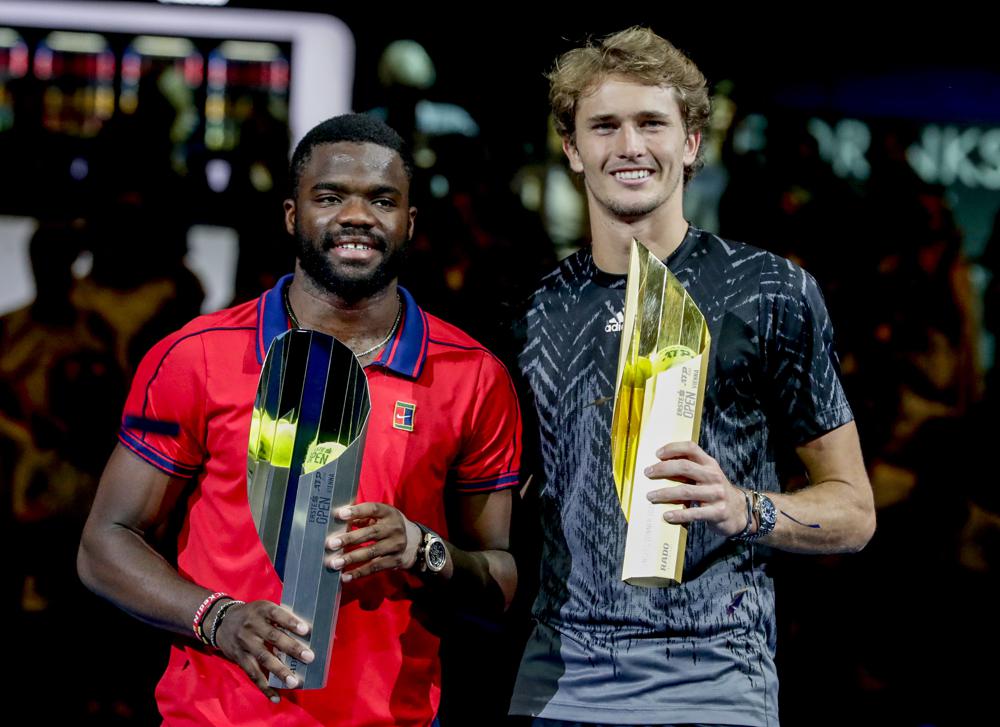 Vienna Open 2021: Alexander Zverev beats Frances Tiafoe for 5th title of the season.
Alexander Zverev won his fifth ATP title of the season and 18th overall Sunday by defeating American qualifier Frances Tiafoe 7-5, 6-4 at the Erste Bank Open.
The fourth-ranked German improved to 5-0 in finals this season, becoming the second player after Norwegian Casper Ruud with a tour-leading five tournament wins in 2021.
Zverev has won all five finals he has contested this season, also winning titles in Acapulco, the Madrid and Cincinnati Masters, and Olympic gold in Tokyo.
He failed to hold on to an early break for 3-1 as the 49th-ranked Tiafoe broke back right away, but Zverev broke the 49th-ranked American again at 6-5 when Tiafoe hit a forehand wide.
Tiafoe held off four break points in the second set before he missed his only chance on Zverev's serve at 4-4.
Tiafoe lost his next service game without scoring a point as Zverev closed out the win with a backhand return.
What Alexander Zverev SAID after winning his fifth ATP title of the season 2021.
"The season has been unbelievable so far. I have won the biggest event of the world — the Olympics — and I have won two ATP 500 and two Masters events," Zverev said.




"He didn't let me play the way I wanted to play, tactically he was very good," Zverev said. "But I am happy with the win and I am happy with my fifth title of the year and I am happy with my first in Vienna, so it was a good day."




"I think the Olympics gave me a lot of confidence and I believe I can compete for any title that I play in," Zverev added. "I am happy with the form I am in but I have got two more massive weeks ahead of me and I hope I can do well."
What American qualifier Frances Tiafoe Said.?
"I knew I was capable of a week like this," Tiafoe said. "It is not easy to beat good player after good player. These guys are so good. To have a week like this and know you can do it and not just beat one top player but three great guys is great....
"This is the best week I've had in my career. It's really emotional for me," Tiafoe said. "I can't wait for what is going to happen in 2022, hopefully some great things."....."
More AP Tennis: https://www.apnews.com/apf-Tennis and https://twitter.com/AP_Sports