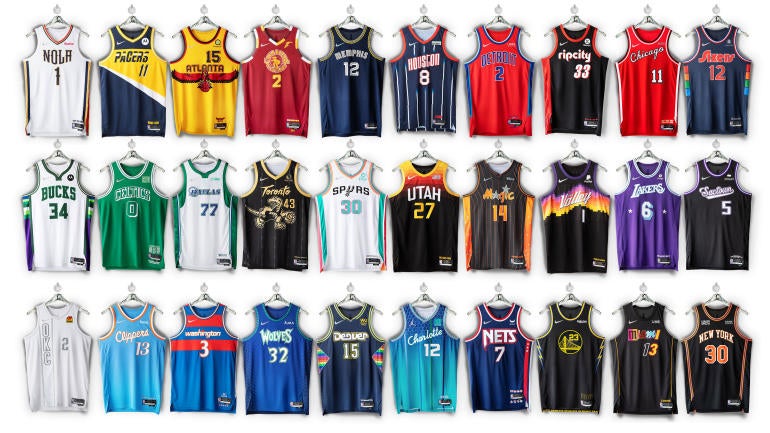 New NBA uniforms 2021-22: Nike unveils City Edition jerseys for All 30-teams to honor 75th anniversary season.
It's time, On Monday, all 30 NBA teams released their respective Nike City Edition jerseys for the 2021-22 season to honor the 75th season for the NBA, the league also released the NBA Diamond Album, which is described as telling the "history of the league and each team, showcasing the NBA uniform behind every iconic NBA moment."
All City Edition uniforms will be available for purchase on NBAStore.com on November 15.
Across the league, there will be 123 different uniforms worn throughout the 2021-22 season. Each team has four different jerseys — Association, Icon, Statement, and City —
Every season, NBA teams have different City Edition jerseys that highlight something unique to the culture of the market the team plays in, or reflect part of the respective franchise's history.
The league unveiled images of each of the 30 jerseys in a post on Twitter....
Today the NBA and Nike unveiled all-new 2021-22 Nike NBA City Edition uniforms in honor of the NBA's 75th Anniversary season on the anniversary of the first-ever NBA game played between the New York Knicks and the Toronto Huskies (November 1, 1946). pic.twitter.com/R3JGarjlXN

— NBA Communications (@NBAPR) November 1, 2021