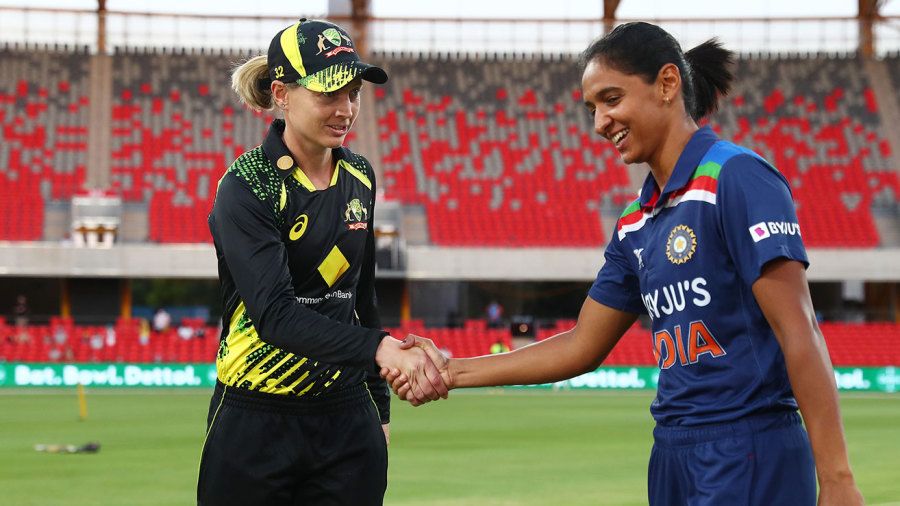 Commonwealth Games 2022: Australia vs India to kick off Women's T20 cricket at
Birmingham
.
Women's cricket will debut at next year's Commonwealth Games with a re-match of the 2020 T20 World Cup final.
T20 World Champions Australia will take on runners-up India are set to Opening match again on July 29 as a nine-day tournament kicks off in Edgbaston with the gold medal match scheduled for August 7.
Their first match of the Games will be against England on July 30. The next day will feature a match that brings the entire cricket world to a standstill. India vs Pakistan.
This is only the second time that cricket finds a place in the Commonwealth Games History..
Hosts England will play their first match on 30 July, against a qualifier, who will be decided by a qualifying tournament in early 2022.
The semi-finals will be on 6 August, and the final on 7 August. There will also be a bronze medal match earlier on 7 August.
Birmingham 2022 Women's cricket T20 groups, teams for Commonwealth games.
Group A: Australia, India, Pakistan, Barbados.
Group B: New Zealand, South Africa and England, along with qualifier).





Birmingham 2022 Women's cricket T20 match schedule, dates, kick-off times.




(All times local.)





Group A--Australia v India: Friday 29 July, 11:00

Group A--Pakistan v Barbados: Friday 29 July, 18:00



Group B--New Zealand v South Africa: Saturday 30 July, 11:00

Group B--England v CWGQ: Saturday 30 July, 18:00



Group A--India v Pakistan: Sunday 31 July, 11:00

Group A--Barbados v Australia: Sunday 31 July, 18:00



Group B--England v South Africa: Tuesday 2 August, 11:00

Group B--CWGQ v New Zealand: Tuesday 2 August, 18:00



Group A--Australia v Pakistan: Wednesday 3 August, 11:00

Group A--India v Barbados: Wednesday 3 August, 18:00



Group B--South Africa v CWGQ: Thursday 4 August, 11:00

Group B--England v New Zealand: Thursday 4 August, 18:00





Semi-final 1: Saturday 6 August, 11:00

Semi-final 2: Saturday 6 August, 18:00



Bronze medal match: Sunday 7 August, 10:00



Final: Sunday 7 August, 17:00




____