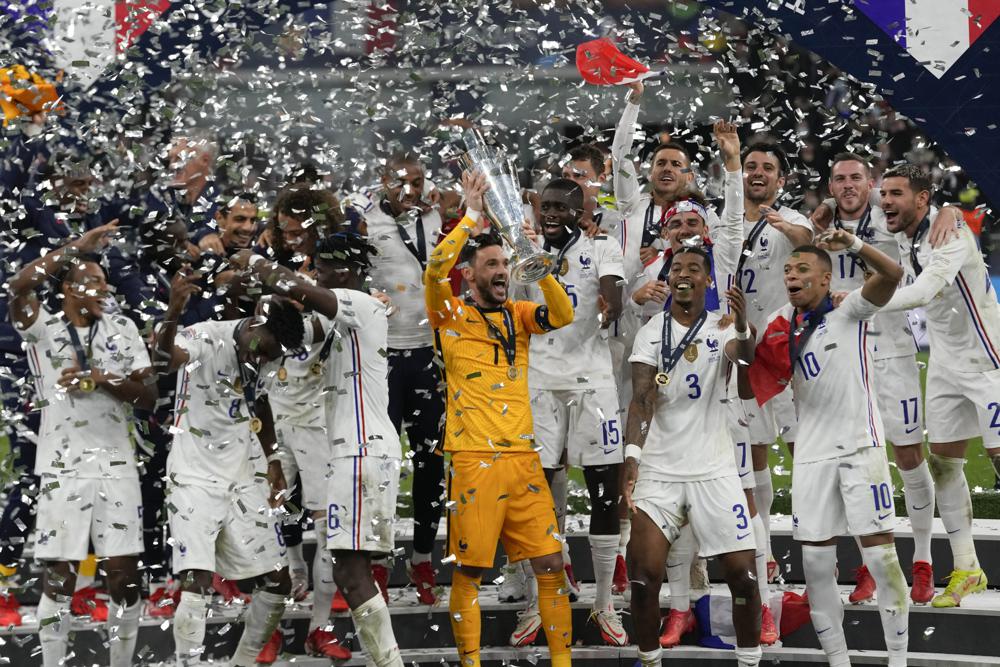 Benzema, Mbappe strikes, France beats Spain wins Nations League 2021 title.
Kylian Mbappé scored late as world champion France came from behind to win the Nations League with a 2-1 victory over Spain in the final on Sunday.
Mbappé netted with 10 minutes remaining as France was again forced to fight back, just as it had done in the semifinals against Belgium.
Moments in second half after France hit the woodwork, Mikel Oyarzabal fired Spain in front on 64th Mints but its lead lasted less than two minutes before a magnificent finish from Karim Benzema.
What's Spanish coach Luis Enrique said after Losing the 2021 Nations League.
"I'm used to not talking about referees and I concentrate on what I can control," Spain coach Luis Enrique said. "I don't think I've ever talked bad about referees.




"I've got nothing to say. I concentrate on trying to make my teams play the best way and accepting wins and losses."
European 2021 champion Italy beat Belgium 2-1 in the third-place match earlier Sunday.
Spain beat Italy 2-1 in their semifinal game with Ferran Torres netting both goals.
Mbappé has now scored in successive matches, after two goals in his previous 13 internationals.
It was the third straight victory for France.
More AP soccer: https://apnews.com/hub/soccer and