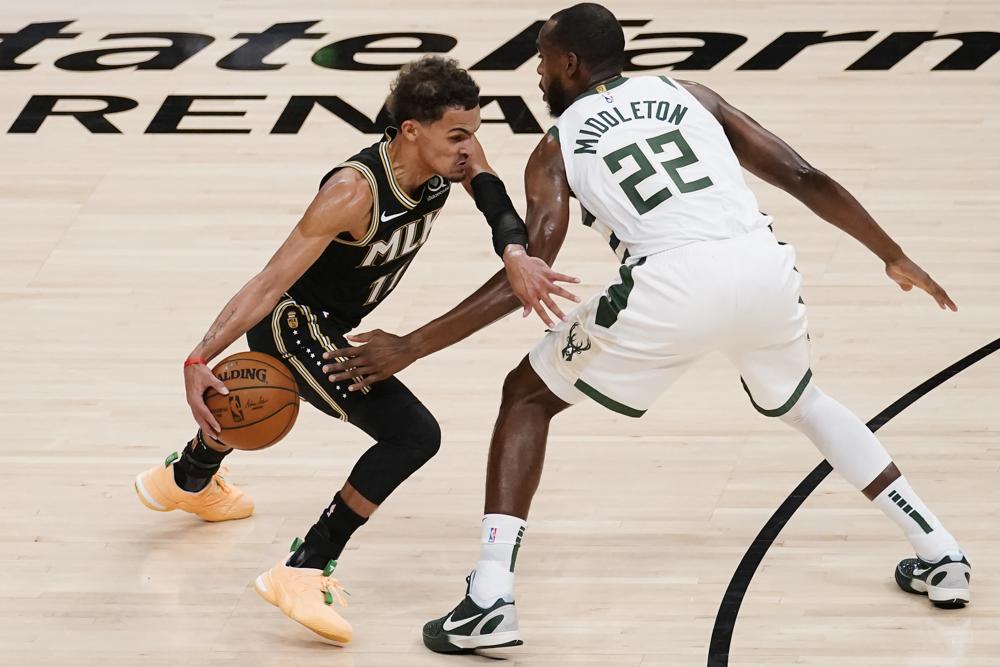 Middleton and Holiday tops, Bucks defeats Hawks, Advances to NBA Finals for 1st time since 1974.
The Milwaukee Bucks reached the NBA Finals for the first time since 1974 by overcoming the Atlanta Hawks to win the Eastern Conference title.
— The Milwaukee Bucks were an instant success in the NBA, winning a championship in just their third season and reaching the finals again three years later.
Khris Middleton scored 32 points, Jrue Holiday 27, including a run of 16 straight in a decisive third quarter that carried the Bucks to a 118-107 victory over the upstart Atlanta Hawks in Game 6 of the Eastern Conference finals Saturday night.
Milwaukee won the series 4-2, advancing to the NBA Finals for the first time since 1974. Game 1 against the West champion Suns is Tuesday night in Phoenix.
The two-time MVP missed his second straight game with a knee injury, but Middleton & Co. had his back.
Middleton and Holiday carried the load in the deciding game.
Jrue Holiday added 27 points and four other players scored in double figures.
Young broke up the one-man onslaught with a driving basket, but Middleton responded with a 3-pointer that gave him 16 straight Milwaukee points.
The duo led the team to its only NBA title in 1971. The Bucks returned to finals in '74, only to lose to the Boston Celtics in seven games.
The Western Conference victors the Phoenix Suns in the final, will have home advantage for the finals series as they had a better record in the regular season.
...
___
More AP NBA: https://apnews.com/NBA and https://twitter.com/AP_Sports