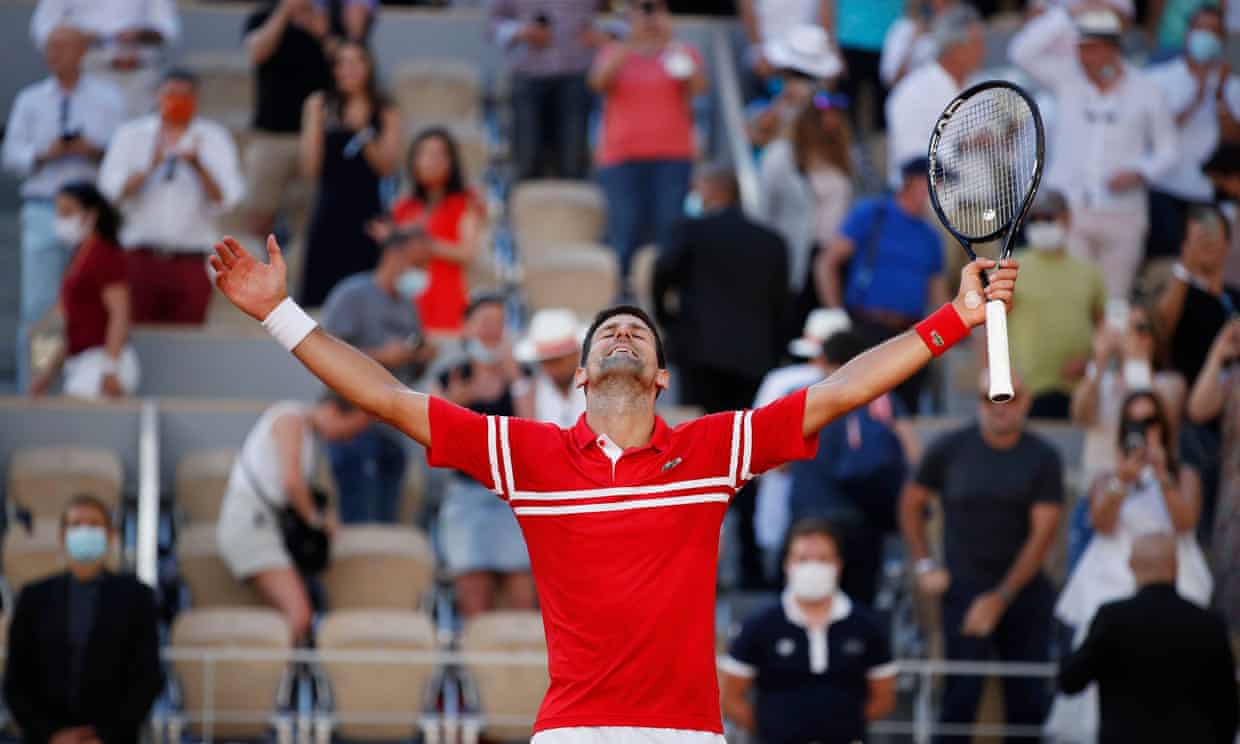 French Open: Novak Djokovic defeats Stefanos Tsitsipas to wins 2021 Grandslam Roland Garros Final title in Paris.
NOVAK DJOKOVIC HAS WON THE 2021 FRENCH OPEN 👏
The world number one is the Roland Garros champion for the second time & Overall won the 19th Tennis Grand Slam titles.
Stefanos Tsitsipas could not have done much more in his valiant bid to win his first Grand Slam title, but instead it was Novak Djokovic who staged a quite brilliant recovery from two sets down to claim his 19th.
World No. 1 smashed another comeback of the kind for which he has become famous to win, 6-7 2-6 6-3 6-2 6-4, and he is now just one Slam behind Roger Federer and Rafael Nadal.
Novak Djokovic:
"It was an electric atmosphere. I want to thank my coach and my physio, everyone who has been with me on this journey.




"I have played almost nine hours over the last 48 hours against two great champions, it was really tough physically over the last three days, but I trusted in my capabilities and knew I could do it."
Djokovic, who previously won at Roland Garros in 2016, has become the first man to win all four Grand Slams twice since the fully professional Open era began in 1968.
Djokovic is now just one title behind in the Most Grand Slam title winners List ahead of his great rivals, Roger Federer and Nadal, with his tally now at 19.
Follow to More.......