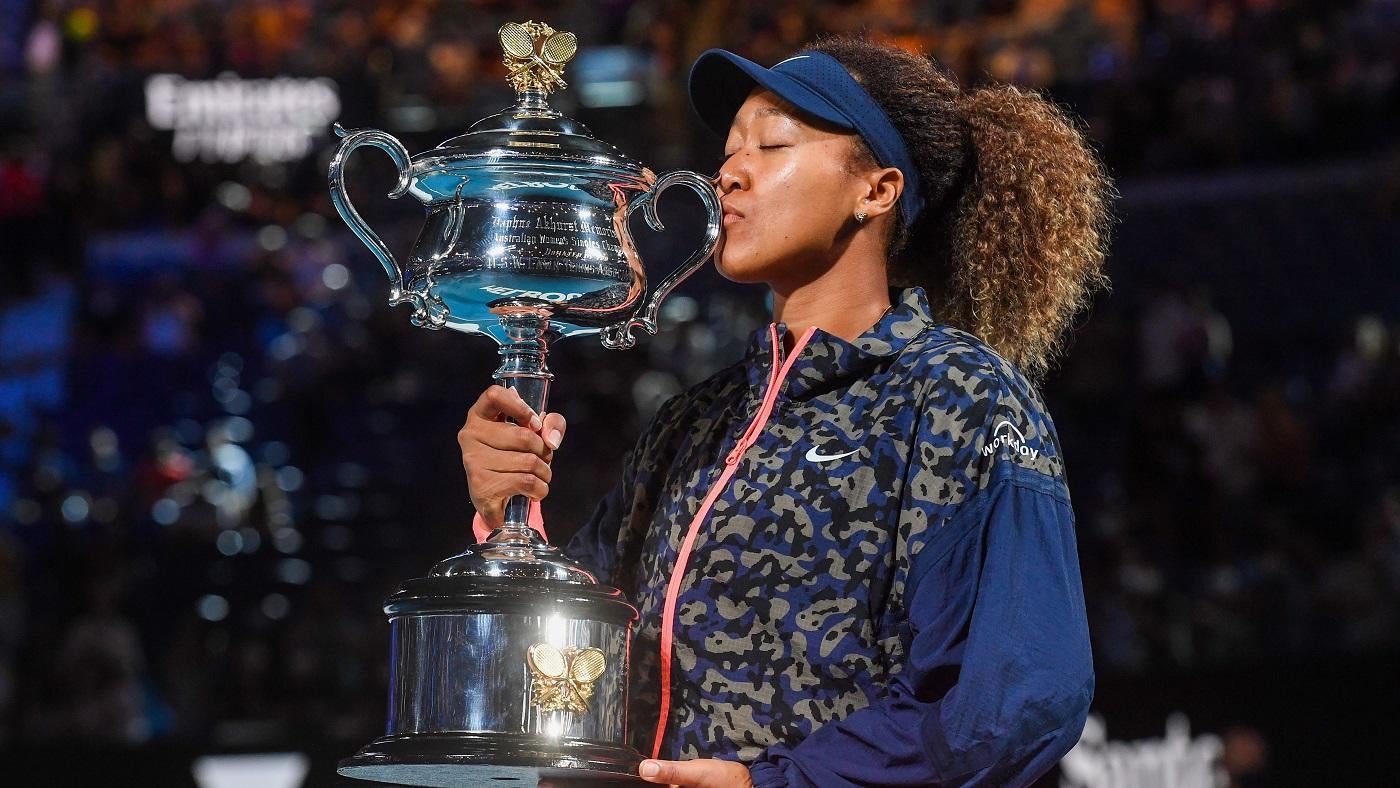 Australian Open 2021 final: Naomi Osaka crushed Jennifer Brady for fourth career Grand Slam title.
Naomi Osaka is the 2021 Australian Open champion after beating Jennifer Brady in straight sets, 6-4, 6-3, in 77 minutes in the women's final in Melbourne.
Its Osaka's second Australian Open win -- after taking home the title in 2019 -- and fourth career Grand Slam championship after winning the US Open in 2018 and 2020.
Osaka had to defeat some of the former major winners on her way to winning title, passing through Garbine Muguruza and Serena Williams in the quarter-finals and semi-finals before winning her fourth major in the win over Brady.
Naomi Osaka won 2021 Australian Open

-gettyimages-1231275699
This is the second time Osaka has managed a double U.S. Open-Australian Open. Williams, Justine Henin and Kim Clijsters are the only other female players to do the same this century.
Brady, whereas, came up empty hands in her first Grand Slam final, but walked away with a strong display. The first set was tied 4-4 when Osaka slipped back, and Brady came back in the match in the second set, 4-0. Although it was her first Grand Slam final, she also lost to Osaka in the 2020 season.
The 2021 Australian Open men's final is on Sunday, and Novak Djokovic will be going for a second three-peat down under against Daniil Medvedev, who's playing in his second career Grand Slam final.
Jennifer Brady talked about the future after losing the 2021 Australian Open Final.
"It was special to play in front of fans in my first grand slam final, so hopefully next year I'm standing here with this [trophy] over here, but tonight is wasn't meant to be, but hopefully there's many more."




"I think I belong at the level. I think winning a Grand Slam is totally achievable...it's within reach," Brady said. "Playing out there obviously I was nervous...it didn't go my way but at the same time coming off court I was like 'ok that feels a little bit normal'."
Naomi Osaka congratulated Brady after won the match Australian Open 2021 Final.
"I told everyone that would listen you were going to be a problem and I was right!"

"I didn't play my last Grand Slam with fans so just to have this energy it really means a lot, so thank you so much for coming."




"I think for me I was really nervous because I wanted it very badly. Every match that I played that I played on Rod Laver I would tap my name because I wanted to see a 2021 under the 2019, so it was just a battle of holding my composure"




"Hopefully I will get as close to their careers as I can," Osaka said of joining that club and she also looked forward to the two majors she hasn't won -- the French Open and Wimbledon.




"For me I feel like there's no reason why I shouldn't do in those tournaments. I think its a matter of being comfortable and hopefully as I play more matches on those surfaces I'll get better."