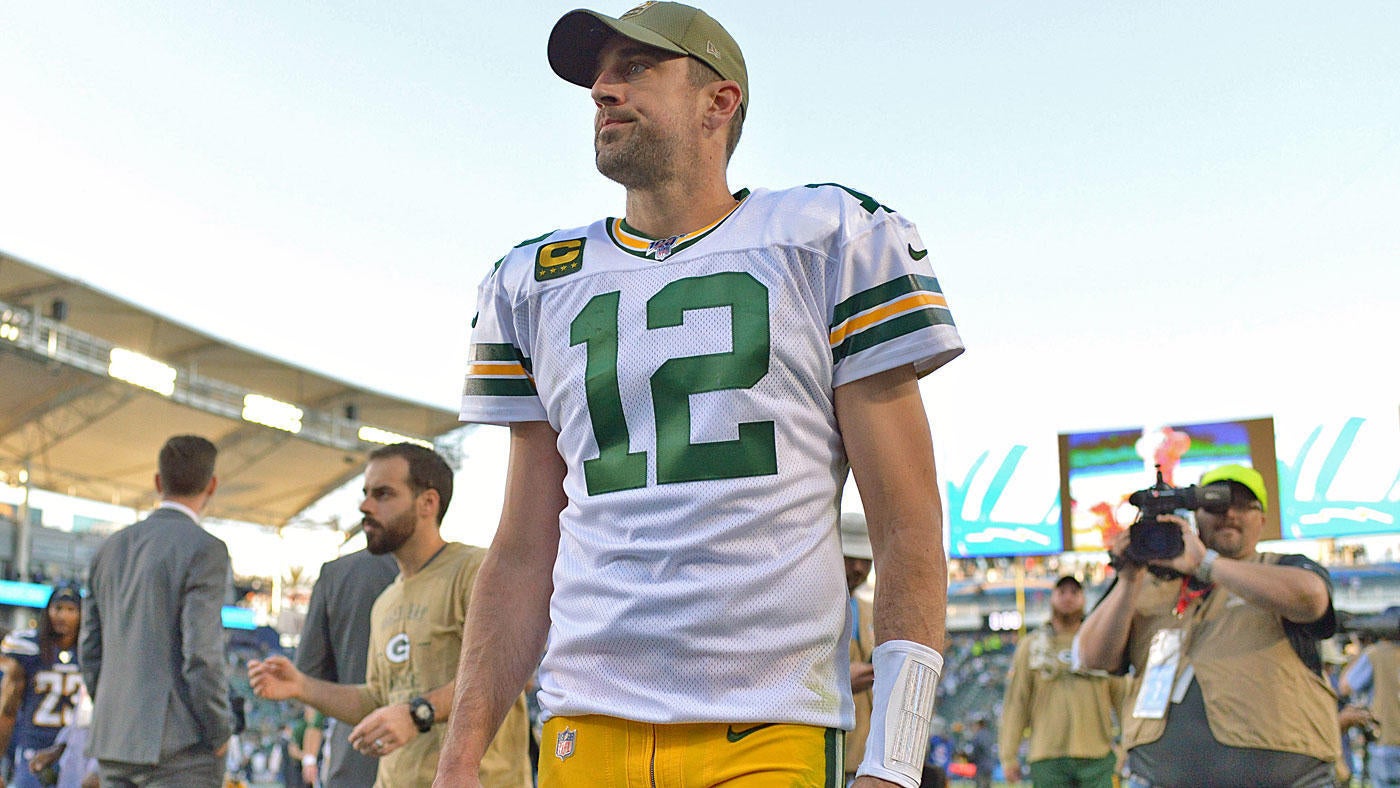 NFL Honors 2021: List of winners, HOF nominees as Aaron Rodgers wins third MVP award.
The Vince Lombardi Trophy will be given away on Sunday, but the NFL's highest individual honors were revealed during Saturday night's NFL Honors. Among the awards: MVP, Coach of the Year, Comeback Player of the Year and Rookie of the Year. The night also included the unveiling of the Pro Football's Hall of Fame's eight-member Class of 2021.









NFL Honors: NFL 2021 Full list of Awards Winners.
Saturday night celebrates another year of excellence in the NFL, with Super Bowl LV less than 24 hours away.
Here is the complete list of winners from NFL Honors celebrating accomplishments from the 2020 season:
Pepsi Rookie of the Year:
Los Angeles Chargers QB Justin Herbert
AP Defensive Player of the Year:
Los Angeles Rams DL Aaron Donald
AP Offensive Rookie of the Year Presented by Microsoft Surface:
Los Angeles Chargers QB Justin Herbert
AP Offensive Player of the Year:
Tennessee Titans RB Derrick Henry
AP Defensive Rookie of the Year Presented by Microsoft Surface:
Washington DE Chase Young
Pro Football Hall of Fame Class of 2021:
Offensive lineman Alan Faneca, head coach Tom Flores, wide receiver Calvin Johnson, safety John Lynch, quarterback Peyton Manning, scout Bill Nunn, wide receiver Drew Pearson, defensive back Charles Woodson
Art Rooney Sportsmanship Award:
Carolina Panthers QB Teddy Bridgewater
AP Comeback Player of the Year Presented by Visa:
Washington QB Alex Smith
AP Assistant Coach of the Year:
Buffalo Bills offensive coordinator Brian Daboll
Bridgestone Clutch Performance Play of the Year:
Hail Murray touchdown pass from Kyler Murray to DeAndre Hopkins
Deacon Jones Award:
Pittsburgh Steelers pass rusher T.J. Watt
Bud Light Celly of the Year:
Pittsburgh Steelers celebrate Chase Claypool touchdown
AP Coach of the Year Presented by Bose:
Cleveland Browns head coach Kevin Stefanski
DraftKings Breakout Daily Fantasy Player of the Year:
Buffalo Bills quarterback Josh Allen
Fan of the Year Presented by Subway:
Tennessee Titans fan Brandon Galloway
AP Most Valuable Player Delivered by Pizza Hut:
Green Bay Packers quarterback Aaron Rodgers
Walter Payton NFL Man of the Year Presented by Nationwide:
Seattle Seahawks quarterback Russell Wilson