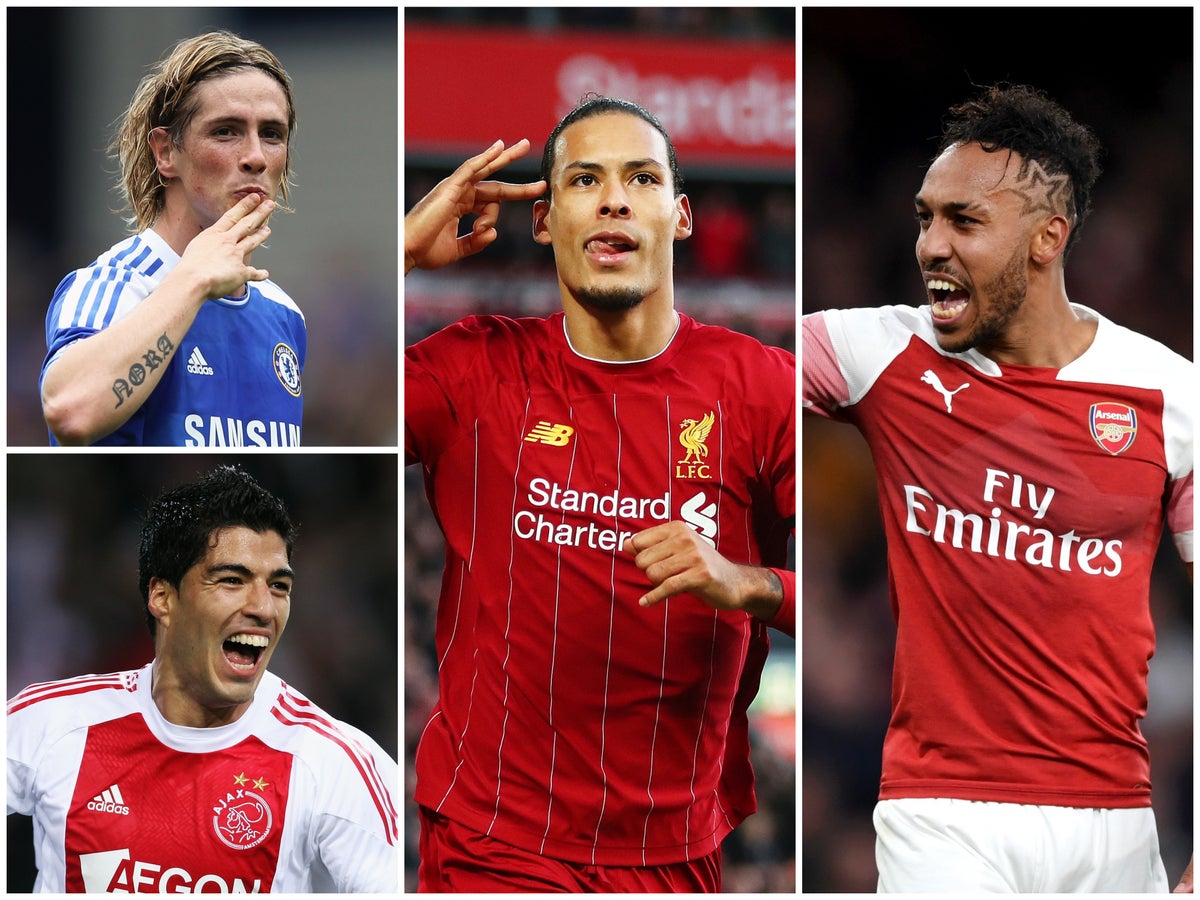 Top 15 Premier League's most expensive January Signings ever, EPL Latest Quiz.
In a season like no other, after a year like no other, Premier League clubs will certainly have to be much more vigilant when investing in this transfer window than ever before.
A January signing can make a big difference - or cost the earth - whether you're targeting the top four or struggling to remain up.
Top 15 Most Expensive Premier League January Signing Players, Better & Worse Buy in Transfer window?
Can you complete this list of some of the most expensive January moves from years gone by? Some have been proven to be better buys than others...



Nemanja Matic - Benfica to Chelsea (£21m)

David Luiz - Benfica to Chelsea (£21.3m)

Sander Berge - Genk to Sheff Utd (£22m)

Luis Suarez - Ajax to Liverpool (£22.7m)


16.....Rapid forward/winger who had his best moment in the Champions League. Lucas Moura - PSG to Tottenham (£23m)


15.....You know this guy. Winger, plays for Colombia, has spent most of his club career in Italy... Juan Cuadrado - Fiorentina to Chelsea (£23.3m)


14....A massive signing 10 years ago, this England striker never really recaptured his best form after the move. Darren Bent - Sunderland to Aston Villa (£24m)


13....Some signings are better off forgotten - this striker got just six league goals for his new club after a big move. Wilfried Bony - Swansea to Man City (£25m)


12.....This Dutch winger has been in and out of the side since moving to London last year. Steven Bergwijn - PSV to Tottenham (£27m)


11.....Signed from Brazil four years ago, this forward is closing in on 50 Premier League goals. Gabriel Jesus - Palmeiras to Man City (£27m)


10.....Perhaps under-rated in England, this big striker has scored goals by the bagful all over Europe and played a big part in a title win. Edin Dzeko - Wolfsburg to Man City (£27m)


9....Can you name either of the two players involved in this swap deal? It really didn't work out for either of them... Henrikh Mkhitaryan/Alexis Sanchez - Arsenal to Man Utd (Swap deal but both players valued at £30m )


8....It was a transfer fee that shocked the world at the time and continues to do so. Never worked out at Anfield for this striker. Andy Carroll - Newcastle to Liverpool (£35m)


7....When David Moyes sends a helicopter to sign you, you're going. Juan Mata - Chelsea to Man Utd (£37.1m)


6....He only arrived a year ago but he's already one of the best players in the Premier League. That fee could go up and up as well. Bruno Fernandes - Sporting to Man Utd (£47m)


5....The first £50m footballer in the Premier League, who would have to go down as a flop for his new club. Never the same player - though scored some big goals in Europe. Fernando Torres - Liverpool to Chelsea (£50m)


4....He may have cost over £50m but this forward has been brilliant - mostly - in the Premier League. He's scored over 50 goals already in England. Pierre-Emerick Aubamaeyang - Borussia Dortmund - Arsenal (£56m)


3....Another defender - they don't come cheap mid-season, it seems. Again, though, money well spent. Aymeric Laporte - Athletic Bilbao to Man City (£57m)


2....This American winger was a costly signing in January 2019 - but went back out on loan until the start of the next season. Christian Pulisic - Borussia Dortmund to Chelsea (£58m)


1....The most expensive of the lot and probably still the best deal - this defender changed everything for his new club. Virgil van Dijk - Southampton to Liverpool (£75m)

Source:
BBC Sports
.