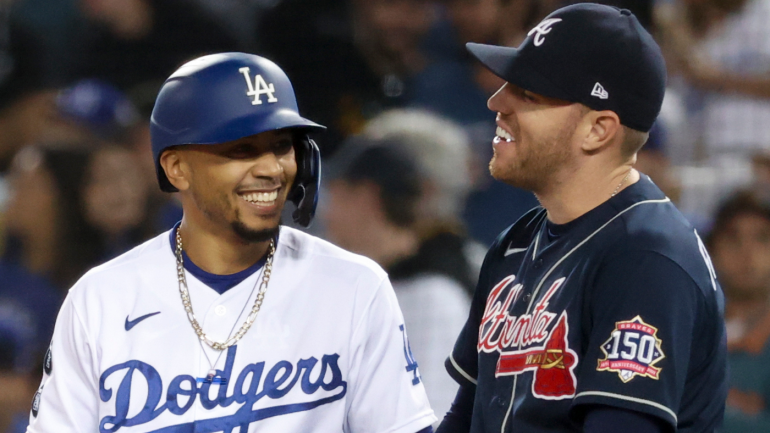 MLB World Series 2022 Way-too-early odds: Dodgers enters as favorites; Astros, Braves ahead of Yankees.
The Atlanta Braves won the 2021 World Series on Tuesday night, defeating the Houston Astros in six games. The Braves' championship is their first since 1995, and serves as the culmination of an improbable run that saw Atlanta overcome numerous obstacles, including a losing record entering August and the injury-caused absences of outfielder Ronald Acuña Jr. and starting pitcher Mike Soroka.





2022 World Series odds, who'll be Top Picks in Offseason.



(Via Caesars Sportsbook on Nov. 2)



Los Angeles Dodgers +550

Houston Astros +700

Atlanta Braves +900

New York Yankees +1000

Chicago White Sox +1200

Tampa Bay Rays +1400

San Francisco Giants +1600

Boston Red Sox +1600

San Diego Padres +1600

Milwaukee Brewers +1600

Toronto Blue Jays +1800

New York Mets +2000

St. Louis Cardinals +2500

Philadelphia Phillies +3000

Oakland Athletics +4000

Cincinnati Reds +4000

Seattle Mariners +5000

Los Angeles Angels +5000

Cleveland Guardians +5000

Washington Nationals +6000

Miami Marlins +8000

Colorado Rockies +8000

Kansas City Royals +8000

Minnesota Twins +8000

Detroit Tigers +8000

Chicago Cubs +8000

Pittsburgh Pirates +12500

Texas Rangers +15000

Arizona Diamondbacks +20000

Baltimore Orioles +20000




____