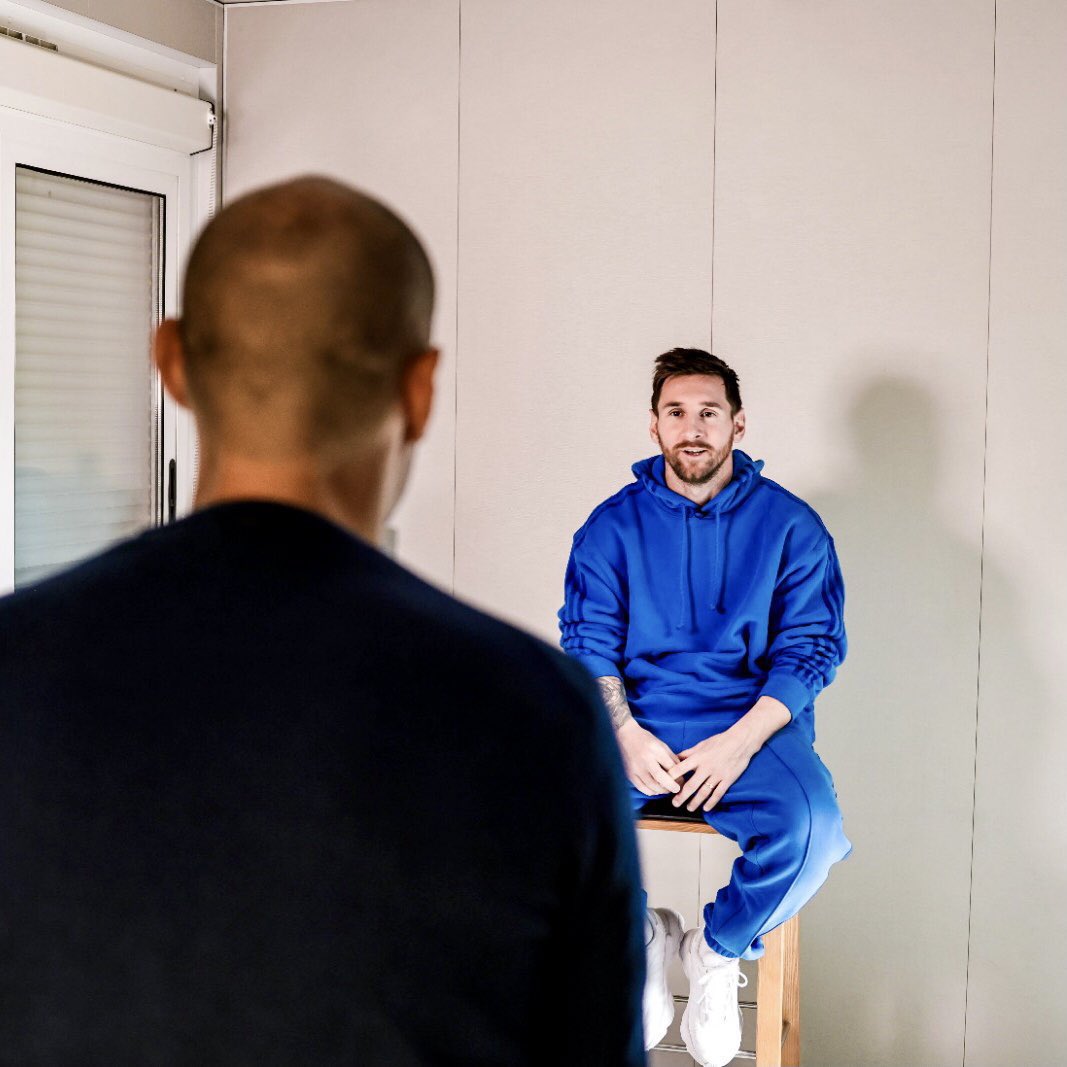 Ballon d'Or 2021 Finalist Lionel Messi Full Interview gave to France Football, Messi stats in Numbers 2021...
Lionel Messi on his arrival at PSG: "I was not wrong"
Two months after his sensational arrival in France, Lionel Messi, the six-fold Ballon d'Or, tells for the first time his funny summer, punctuated by a success in Copa America, a departure from FC Barcelona and his first steps with PSG .
🎙️Lionel Messi's interview for France Football, Transcript.
"We have seen you cry three times in the space of a few months: just after the Copa America victory with your national team, then when you left Barça and again on the occasion of the presentation of the Copa America to the Argentinian supporters. We had rarely seen you so moved, you who, generally, rather hide your emotions ... ❓❓
"A lot of very strong things happened this summer, starting with the victory in Copa America. I really had some extraordinary moments with the selection. It was absolutely amazing to win this title. This is something I have dreamed of for a long time. I had been fighting for this for years. I had been very close to the goal on several occasions (Editor's note: three finals lost in 2007, 2015 and 2016, and finally to achieve it, in Brazil, against Brazil, it was really incredible."
"Barça had issued a statement announcing that I will not be able to continue, and from that moment on I began to ask myself how I would return to my football activities, so I had to look for a club to complete my career."
"Honestly, I did not expect to leave Barcelona. Not at all. I returned to Barcelona to prepare for the new season after taking advantage of the vacation days the coach gave."
"I was going to sign the contract and return to training the next day, but when I arrived they told me it was no longer possible…it bothered me."
"I must admit that in my life I never thought I would reach the locker room of another club."
"I received several offers but we finished things quickly with PSG. I was in love with the club's project, the ambitions and the players present."
Having Neymar, Di Maria, Paredes made it easier for you to make your decision ❓
"Yes it did. Honestly, I told myself that it would be much easier to adapt and I was not wrong."
"My relationship with Mbappe is great, it's easy to adapt to a player like him. Plus he's fluent in Spanish so we have a good relationship off the field as well."
Was it strange to be with the former Real Madrid playersplayers ❓
Messi: "(laughs), I must admit that I never imagined that I would be part of a new dressing room, our team is amazing."
"I am grateful to Paris Saint-Germain because they treated me very well since the beginning. They showed that they really wanted me and took care of me, I thank them for that. I am very happy to be here."
"Everyone dreams of winning the Champions League, PSG has been working to reach this dream for several years and they have recently come close, it is a great tournament and it is difficult to win, I think this team contains the weapons to win this title."
"There are other strong teams like Chelsea, Manchester United, Manchester City, Real Madrid, Inter Milan, Bayern Munich… We have a great group but we have to know each other better because in order to win titles, you have to play as a team."
Do you consider yourself a favorite to win the Ballon d'Or.❓
Lionel Messi: No, I don't feel like I'm a favorite and I've never liked to talk about it. If that happens, it would be great to win again.
"From my team I will vote for two players, Neymar and Mbappe.
Messi: "At the moment, tournaments like the Champions League or the Copa and the Euro, increase a lot of your points to win the Golden Ball. Previously, the best player in the world was considered on the field, but now the titles."
"I received offers from other clubs, but I must admit that we quickly agreed with Paris. Their project was inspirational and ambitious."
"Physically, the French League is stronger than La Liga. Here the teams are stronger and the matches are competitive, and you don't get a lot of spaces. Most of the players are very strong."
"I adapted very quickly, I feel like I've been in this dressing room for a long time."
"Everyone dreams of winning the Champions League here."
"I want to play regularly now."
Lionel Messi's 2021 in numbers:
◉ 40 games
◉ 34 goals
◉ 8 assists
◉ 1 Copa America 🏆
◉ 1 Copa Del Rey 🏆
◉ Chances Created: 128
◉ Big Chances Created: 26
◉ Successful dribbles: 209
◉ Man Of The Match: 26
◉ Copa America POTT 🎖
◉ LaLiga top scorer 🎖
Finally ended his international trophy drought. 😅
#BallondOr #ballondor2021