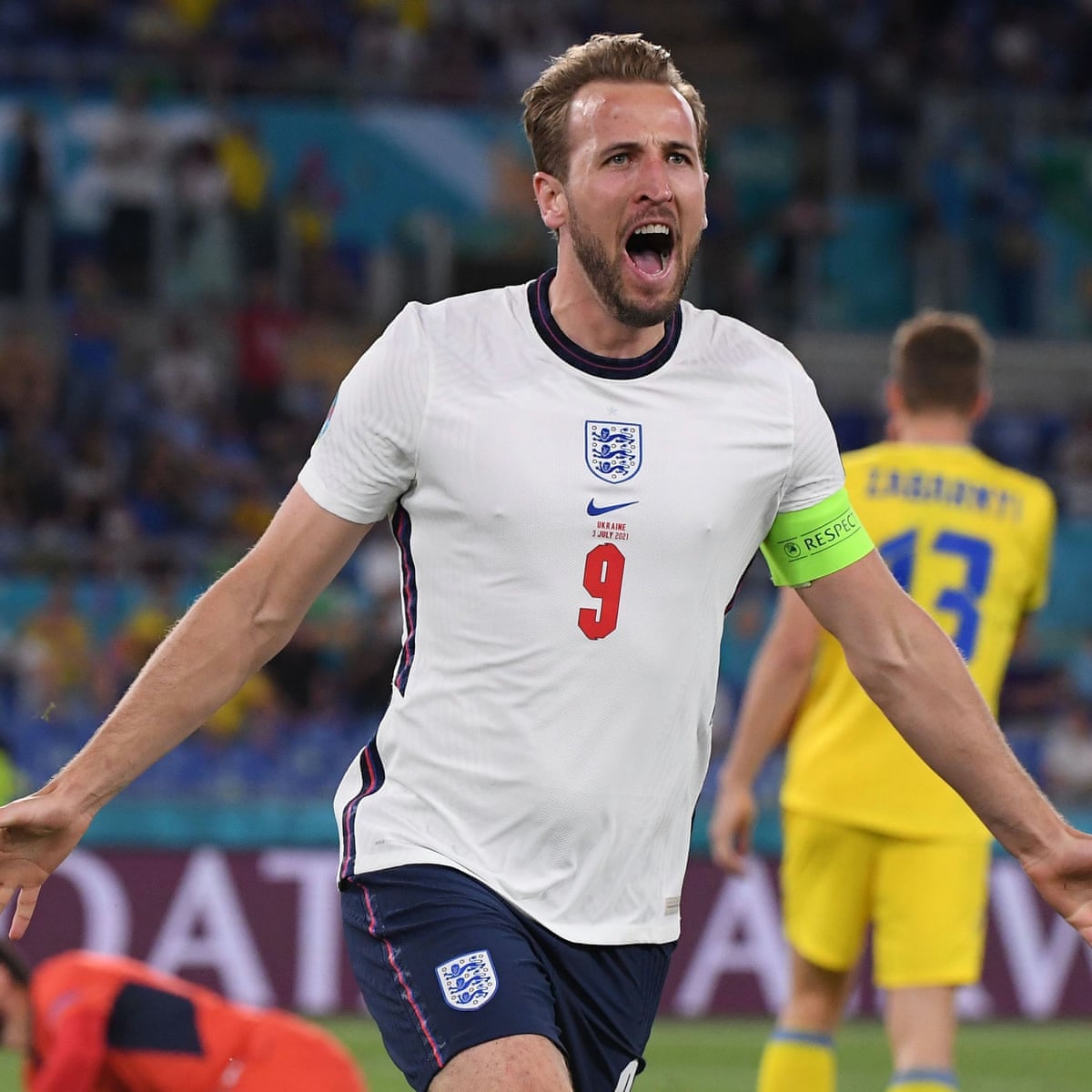 Harry Kane scored twice, Henderson first goal England thrilled past Ukraine, reached Semis in 25 years.
ROME (AP) — England is going back home —
Harry Kane scored twice and England overwhelmed Ukraine 4-0 Saturday to reach the European Championship semifinals.
It was the only match of Euro 2020 that England had to play away from Wembley Stadium and it was the team's most dominant performance of the tournament.
Harry Maguire and Jordan Henderson also scored as England kept a clean sheet for the fifth straight match of the competition.
Kane scored on England's first opportunity in the fourth minute, using one touch to redirect a through ball from Raheem Sterling for his second goal in as many matches.
A free kick from Luke Shaw set up a header from Maguire. Four minutes later, Kane got his second by heading in another cross from Shaw on a play that included a backheel pass from Sterling as England dazzled.
Kane Heroic, Henderson maiden goal, South Gate on the Top, England historic Triumph, Best Stats.
For the first time that England scored four goals in the knockout stage of a major tournament since beating West Germany 4-2 in the 1966 World Cup final.

Three Lions last time made it to the Final-Four of the Euro Championship was in 1996.

Henderson's goal — his first for England after a decade with the national team —
Three Lions have kept seven consecutive clean sheets for the first time in their history. They have not conceded for 662 minutes.
Gareth Southgate is just the second manager to take England to the semi-final of both the World Cup and the European Championship, after Alf Ramsey in 1966 and 1968.
Euro 2020 Fixtures: England vs Danish, Italy on Spain advance to Semis schedule, Kick-Off-times, quarters results.
_________
Dolberg score again, Denmark beats Czechs 2-1 to reach Euro 2020 semifinals.
BAKU, Azerbaijan (AP) — Denmark's journey at the European Championship is headed to London.
Jens Stryger sent an outswinging corner in the fifth minute to Thomas Delaney, standing in space by the penalty spot. Delaney's bouncing header went in past the outstretched hand of goalkeeper Tomáš Vaclík.
Denmark doubled the lead just before halftime. Joakim Maehle hit a cross from the left using the outside of his right foot. The ball eluded Martin Braithwaite's attempt at a header but Kasper Dolberg got past his marker and beat Vaclík in the 42nd.
The place in the semifinals is the farthest Denmark has progressed at a major tournament since winning the European title in 1992.
It is the Danes' first victory over the Czechs at a Euros finals and gives them some revenge for the quarter-final loss in 2004,
England vs Denmark: Euro 2020 Semifinals fixtures, Kick-off times.
Denmark will next face England on Wednesday at Wembley Stadium. --- (20:00 BST kick-off).
Italy will face Spain in the other semifinal match on Tuesday, with the final next weekend also to be played at Wembley ---
___
More AP soccer: https://apnews.com/hub/soccer and https://twitter.com/AP_Sports