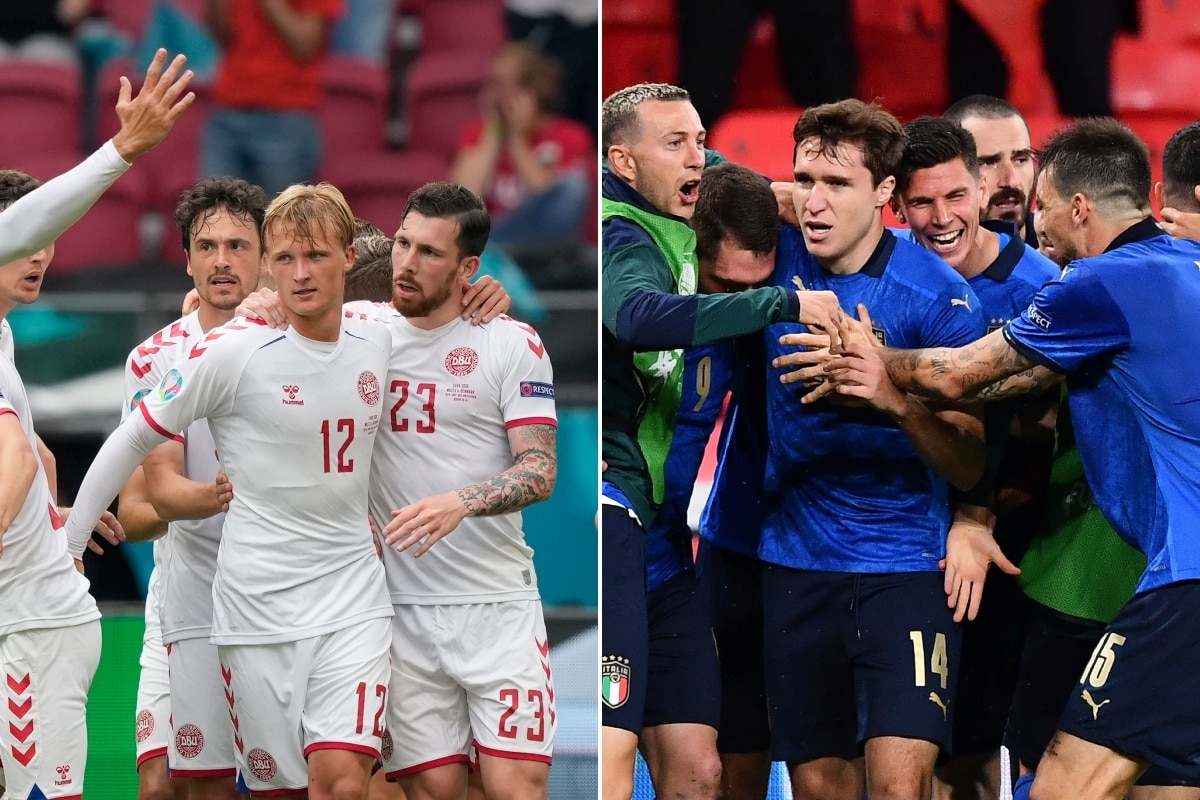 Chiesa, Pessina scores, Italy pushed Austria in extra time at Euro 2020 Last 16 Round, best stats.
LONDON (AP) — Substitutes Federico Chiesa and Matteo Pessina both scored in extra time Saturday to give Italy a 2-1 victory over Austria and a spot in the European Championship quarterfinals 2020.
With the win at Euro 2020, Italy set national team records with its 12th straight victory and 31st straight match unbeaten.
Italy also set a world record for minutes played without conceding a goal in international soccer. The previous record was also Italy's and was set with goalkeeper Dino Zoff in the team. The Italians went 1,143 minutes between 1972 and 1974 without allowing a goal.
Euro 2020: Round of Last 16 Full match Fixtures, schedule dates & kick-off times for 2021 tournament, Latest scores, results.
_______
Dolberg netted twice, Denmark beats Wales 4-0 at Euro 2020 Last 16 Round, best stats.
AMSTERDAM (AP) — Kasper Dolberg scored two goals in his old stadium to help Denmark beat Wales 4-0 and give the team a spot in the European Championship quarterfinals exactly two weeks after Christian Eriksen collapsed on the field during the team's opening match.
It was the second match in a row that Denmark scored four times, after beating Russia 4-1 to qualify for the round of 16 after losing its first two matches. Denmark is the first nation to score four or more goals in consecutive matches in the history of the European Championship.
Both Eriksen and Dolberg played for Ajax, the team that plays its home matches at the Johan Cruyff Arena. Much of the crowd of 16,000 was cheering on the Danes.
Italy, Denmark Sweep, Reached Quarter Finals at Euro 2020, Next Match fixtures, schedule dates.
The Danes will next play either the Netherlands or the Czech Republic in the quarterfinals in Baku on Saturday.
Italy will next play either defending champion Portugal or Belgium in the quarterfinals in Munich on Friday.
___
More AP soccer: https://apnews.com/hub/soccer and https://twitter.com/AP_Sports