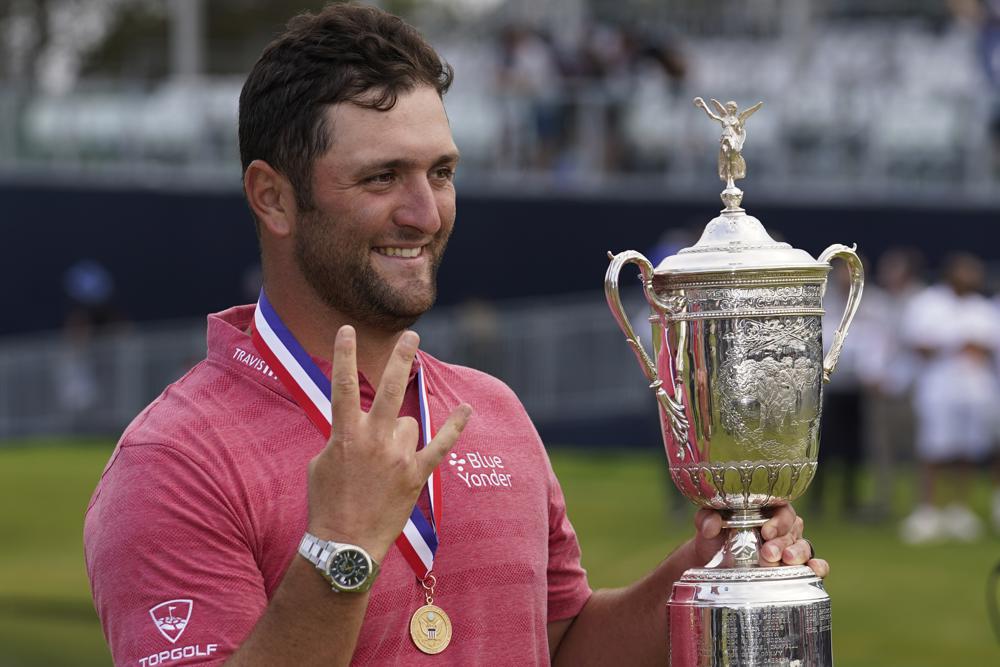 Jon Rahm becomes first Spaniard to win the U.S. Open 2021.
Whether it was string of destiny, Luck or winds with Him, that Jon Rahm leads to the first ever victory.
Spaniard has won the U.S. Open 2021 on Sunday at Torrey Pines, the perfect time and the perfect place to become a major champion.
One shot behind and running out of holes, Rahm made a sweeping, left-to-right birdie putt from 25 feet on the 17th hole to tie for the lead, and closed with another bending 18-foot birdie putt that gave him a one-shot victory over hard-luck Louis Oosthuizen.
Best Golf Stats of the Year at 2021 Torrey Pines.
"No one had ever birdied the last two holes to win the U.S. Open by one shot in the previous 120 editions of the toughest test in golf until Rahm's storybook finish."
At Torrey Pines, where he made a 50-foot eagle putt on the final hole to clinch his first PGA Tour victory.
"It felt like such a fairy tale story that I knew it was going to have a happy ending," Rahm said after those two career-changing birdies gave him a 4-under 67. "I could just tell, going down the fairway after that first tee shot, that second shot, and that birdie, I knew there was something special in the air. I could just feel it.




"I just knew that I could do it and believed it."
DeChambeau, trying to become only the fourth player since World War II to win back-to-back in the U.S. Open, took the lead with an 8-iron that stopped inches away from a hole-in-one on the par-3 eighth. He had gone 30 consecutive holes without a bogey.
The 38-year-old, Spanish, who won the 2010 Open Championship, also shot a closing 67 but has now finished runner-up in a major on six occasions, including last month's US PGA Championship.
US Open 2021 final leaderboard.
-2 G Migliozzi (Ita), B Koepka (US), C Morikawa (US)
Selected others:
-1 P Casey (Eng), R McIlroy (NI); level F Molinari (Ita);
+2 J Spieth (US), J Thomas (US), D Johnson (US);
Follow to More........
Courtesy to.... APNews.com