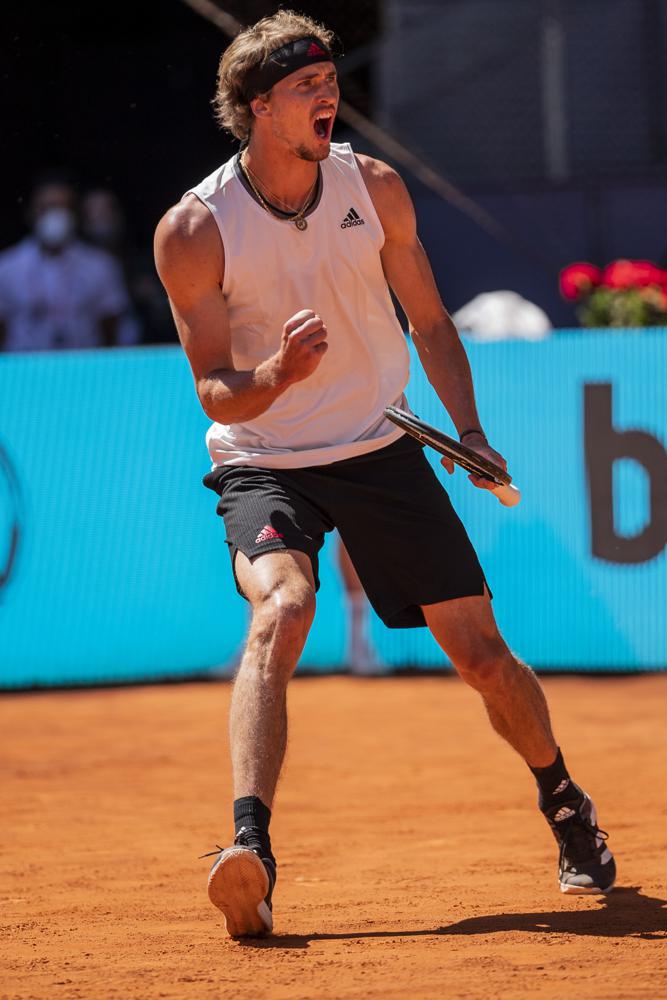 Zverev beats Nadal in straight sets in Madrid Open 2021 quarter Finals.
MADRID (AP) — Alexander Zverev ended his winless streak on clay against Rafael Nadal on Friday, keeping the Spaniard from winning a sixth Madrid Open.
Zverev defeated Nadal 6-4, 6-4 in the quarterfinals, picking up his third consecutive win over the 20-time grand slam champion — but first on clay. His previous two wins over Nadal were on indoor hard courts.
The sixth-ranked German broke second-ranked Nadal's serve twice in the first set, rallying from 4-2 down, and once in the second. He conceded only two break opportunities.
Zverev will next face Dominic Thiem in a rematch of the 2018 final.
Zverev First win on Clay against Nadal, quotes.
"Beating Rafa on a clay court is the hardest thing in our sport," Zverev said. "Not many people have done it. This week so far it's been incredible for me. It's an incredible feeling right now."
Rafael Nadal defeats in Madrid Open alarming situation at Clay, Quotes.
"Playing against one of the best players in the world, under these circumstances, with this speed of the court, is very difficult to still (feel) confident," Nadal said. "I tried, but the serve was difficult to control today. Well done for him."
More AP tennis: https://apnews.com/hub/tennis