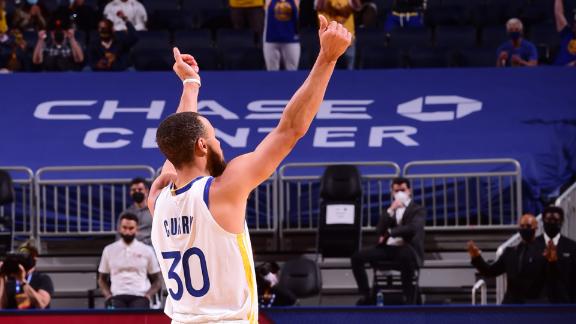 NBA regular-season 2020-21 finale: 2 Yorkers teams, Lakers, Warriors in play-in game.
The 2020-21 NBA regular season is officially in the books. All 30 teams played their final game on Sunday.
Stephen Curry clinched his second scoring title in defeating the Memphis Grizzlies,
the Boston Celtics pushed the New York Knicks in the first round for the first time since 2013,
and the first full play-in bracket in NBA history was solidified. With seeds now locked, here is how the bracket looks in each conference as we head into the postseason.



For the first time in NBA history, the state of New York will have not one, but two teams ( Brooklyn Nets, New York Knicks ) with home-court advantage in the first round of the playoffs.
NBA Playoff 2020-21 Picture: Latest East & West Conferences teams Standing ahead of Play-In Tournament.




Eastern Conference


1. Philadelphia 76ers

2. Brooklyn Nets

3. Milwaukee Bucks

4. New York Knicks

5. Atlanta Hawks

6. Miami Heat



Play-in



7. Boston Celtics

8. Washington Wizards

9. Indiana Pacers

10. Charlotte Hornets




The play-in round will begin on Tuesday with the Eastern Conference kicking things off.
The Western Conference takes center stage on Wednesday with the Lakers and Warriors battling for the No. 7 seed, and the final overall bracket will be determined on Thursday (East) and Friday (West) when the final play-in games for the No. 8 seed take place.




Western Conference


1. Utah Jazz

2. Phoenix Suns

3. Denver Nuggets

4. Los Angeles Clippers

5. Dallas Mavericks

6. Portland Trail Blazers



Play-in


7. Los Angeles Lakers

8. Golden State Warriors

9. Memphis Grizzlies

10. San Antonio Spurs