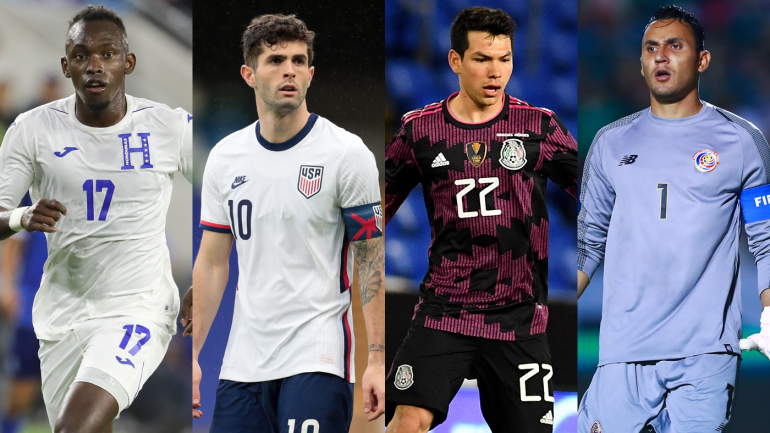 Concacaf Nations League Finals: CNL 2021 Schedule dates, TV times, Watch Live stream.
Following a successful CNL group stage involving all 41 Member Associations in 2019, the CNL 2021 Finals will kick off a vibrant summer of soccer in the year of Concacaf's 60th anniversary. The CNL Finals will be followed by a highly anticipated 2021 Concacaf Gold Cup.
When & where the Concacaf Nations League will be held.? CNL Finals 2021 schedule dates, Location.
Concacaf has announced that Empower Field at Mile High will host the inaugural edition of the Concacaf Nations League Finals (CNL Finals), to be played from 3 to 6 June 2021.
Where to watch Concacaf Nations League Semi-Finals: CNL Finals 2021 Online Live stream, TV channel info.
Every match will be shown on CBS Sports' Paramount+ and two out of the four matches will be on CBS Sports Network. Spanish-language coverage will be provided by Univision / TUDN.
The matches will be widely available through Confederation partners, including Univision (USA-Spanish), Paramount + (USA-English), Televisa (MEX), Tigo Sports (CRC and GUA), Televicentro (HON), One Soccer (CAN), Medcom | TVN (PAN), TCS (SLV), CSTN & Flow Sports (Caribbean-English) and other local partners.
2021 Concacaf Nations League: NSL Finals Schedule, dates, Kick off times, Watch Live stream online on TV channel, .
All four matches are scheduled to take place on the first FIFA date of June. The semi-finals will be played on June 3, followed by the third-place match and the final on June 6.
* Starting times listed in ET (local) time
Free Online Live streaming links for USA viewers of various TV Channels Updated just before the match starts-times.
June 3, 2021 - Semifinals
19:30 (17:30) SF1: Honduras 0 - 1 United States (Goal- Teo Siebatcheu) (7:30pm ET | Paramount+ / CBS Sports Network, Univision / TUDN
22:00 (20:00) SF2: Mexico 0 - 0 Costa Rica (MEX wins 5-4 on PEN )
June 6, 2021 - Match for third place and final
18:30 (16:30) 3rd: Honduras vs. Costa Rica: 6:30 p.m. at Empower Field at Mile High ---- Live stream info... | Paramount+, Univision / TUDN)
Concacaf Nations League: SNL Finals 2021, USA vs Mexico, kick-off times, live stream, TV channel. ....?
21:00 (19:00) V: United States vs Mexico : 9:00 pm E.T | Paramount+ / CBS Sports Network, Univision / TUDN)