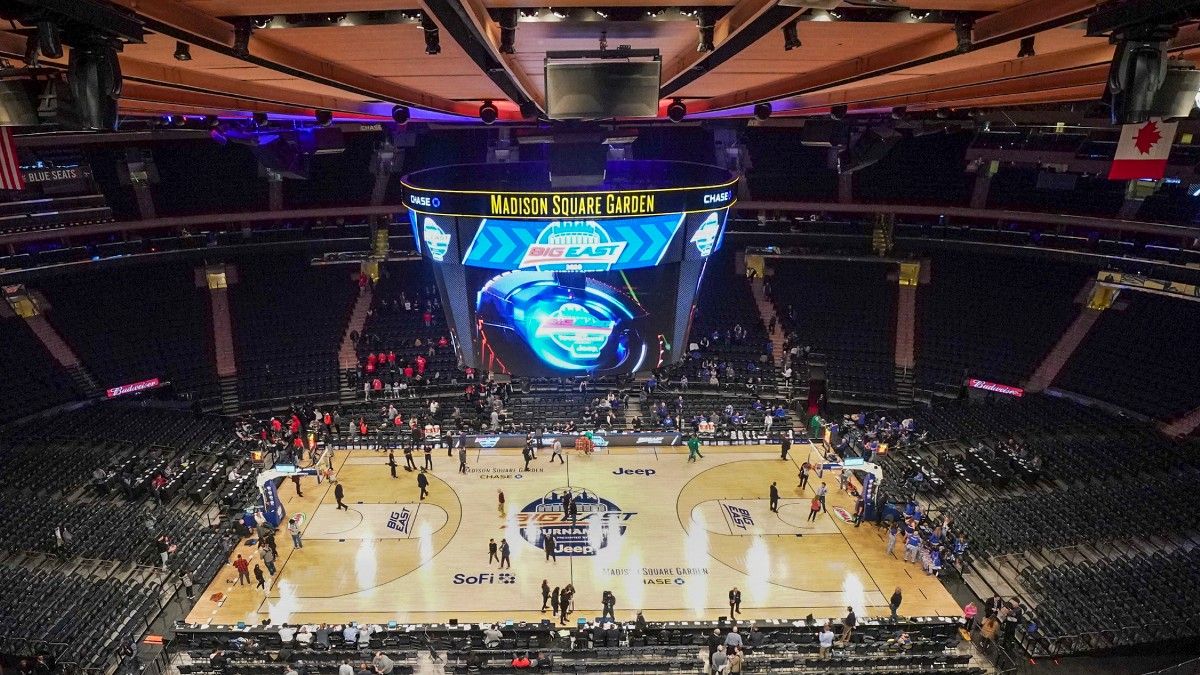 March Madness 2021: NCAA Basketball Conference tournaments, schedules, dates, TV times, Live stream.



March Madness is quickly approaching. Before the NCAA Tournament begins, we have conference tournaments leading up to Selection Sunday to help determine the field of 68.
Each team that wins their league championship will receive an automatic bid to the Big Dance.






March Madness: 2021 College Basketball Conference Tournament Schedules, Dates & TV times, locations, watch live stream, TV Channels..
| | | | |
| --- | --- | --- | --- |
| Conference | Locations | Dates | Cha'ship Game, Time, TV |
| AAC | Fort Worth, Texas | March 11-14 | March 14, 3:15 p.m., ESPN |
| ACC | Washington DC | March 9-13 | March 13, 8:30 p.m., ESPN |
| America East | Campus sites | Feb. 27-28, March 6,13 | March 13, 11 a.m., ESPN2 |
| Atlantic 10 | Brooklyn, N.Y. | March 3-6 | March 14, 1 p.m., CBS |
| Atlantic Sun | Jacksonville, Fla. | March 3-7 | March 7, 2 p.m., ESPN |
| Big East | New York | March 10-13 | March 13, TBA, FOX/FS1 |
| Big Sky | Boise, Idaho | March 10-13 | March 13, 8 p.m., ESPNU |
| Big South | Campus sites | Feb. 27, March 1,4,7 | March 7, Noon, ESPN |
| Big Ten | Indianapolis | March 10-14 | March 14, 3:30 p.m., CBS |
| Big 12 | Kansas City | March 10-13 | March 13, 6 p.m., ESPN |
| Big West | Anaheim | March 9, 11-13 | March 13, 11:30 p.m., ESPN2 |
| Colonial | Washington D.C. | March 6-9 | March 9, 7 p.m., CBS Sports Network |
| Conference USA | Frisco, Texas | March 9-13 | March 13, TBA, CBS Sports Network |
| Horizon League | Indianapolis | Feb. 25, March 2, 8-9 | March 9, 7 p.m., ESPN |
| Ivy League | | | No Tournament in 2021 |
| MAAC | Atlantic City, N.J. | March 9-13 | March 13, 4 p.m., ESPNU |
| MAC | Cleveland, Ohio | March 11-13 | March 13, 7:30 p.m., ESPN2 |
| MEAC | Norfolk, Va. | March 10-13 | March 13, 1 p.m., ESPN2 |
| Missouri Valley | St. Louis | March 4-7 | March 7, 2 p.m., CBS Sports Network |
| Mountain West | Las Vegas | March 10-13 | March 13, 6 p.m., CBS |
| Northeast | Campus sites | March 6 & 9 | March 9, 7 p.m., ESPN2 |
| Ohio Valley | Evansville, Ind. | March 3-6 | March 6, 8 p.m., ESPN2 |
| Pac-12 | Las Vegas | March 10-13 | March 13, 10:30 p.m., ESPN |
| Patriot | Campus sites | March 6, 10 & 14 | March 14, Noon, CBS Sports Network |
| SEC | Nashville, Tenn. | March 10-14 | March 14, 1 p.m., ESPN |
| Southern | Asheville, N.C | March 5-8 | March 8, 7 p.m., ESPN2 |
| Southland | Katy, Texas | March 10-13 | March 13, 9:30 p.m., ESPN2 |
| Summit | Sioux Falls, S.D. | March 6-9 | March 9, 9 p.m., ESPN2 |
| Sun Belt | Pensacola, Fla. | March 5-8 | March 8, 7 p.m., ESPN2 |
| SWAC | Birmingham, Ala. | March 9, 12-13 | March 13, 6 p.m., ESPNU |
| WAC | Las Vegas | March 10-13 | March 13, 10 p.m., ESPNU |
| West Coast | Las Vegas | March 4-6 & 8-9 | March 9, 9 p.m., ESPN |
Source:
cbssports.com