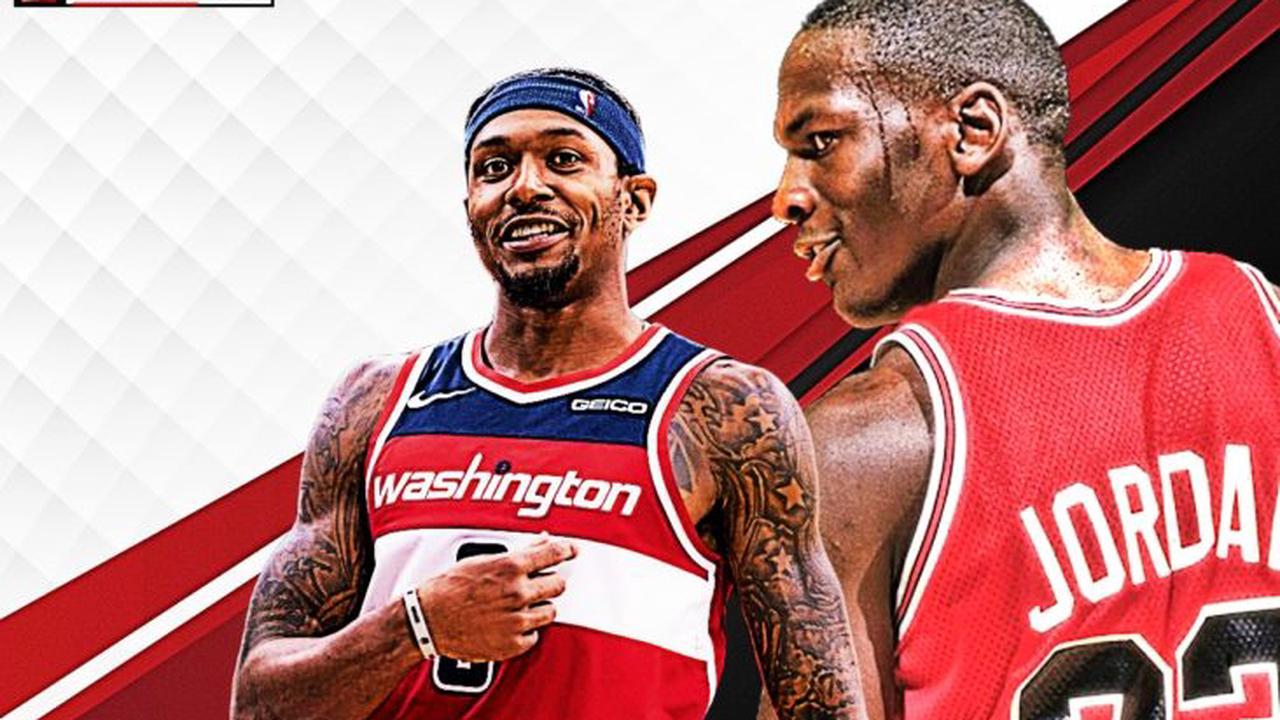 Wizards Bradley Beal joins elite company with 17th straight game of 25+ points, history.
Bradley Beal's string of games with at least 25 points is the fifth-longest in NBA history.
The Washington Wizards have demonstrated some late endurance. They recovered to beat the Miami Heat 103-100 on Wednesday, thanks to All-Star Bradley Beal, who netted 32 points in the game.
This triumph -- Wizards' second in their last three games—was pleasant to the Wizards in one way and historic in another because of Beal. In scoring those 32 points, Beal scored at least 25 points in 17 consecutive games to start the 2020-21 season, the most prolific since 1976-77.
In particular, Beal's streak of games of 25 or more points smashed the previous record to open the season of Hall of Famer Michael Jordan in 1988-89.
Beal requires six more of those games to advance to fourth position on the list and the Los Angeles Lakers legend and Elgin Baylor Hall of Famer.




Top 5 Players Most straight games with 25 points or more to start a season in NBA history



here's a look at the most consecutive games with 25 points or more to begin a season in NBA history:




Most games with 25+ points to open a season

Player (Team)

Season

Consecutive games

Wilt Chamberlain (Warriors)

1961-62

80

Wilt Chamberlain (Warriors)

1962-63

26

Rick Barry (Warriors)

1966-67

25

Elgin Baylor (Lakers)

1961-62

22

Bradley Beal (Wizards)

2020-21

17